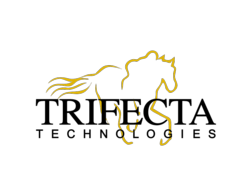 Recognition PRO™ is honored to be a part of Trifecta's winning entry for this prestigious industry award
Allentown, PA (PRWEB) September 19, 2012
Trifecta Technologies was recently named a 2012 WebAward winner for Outstanding Achievement in Web Development from the Web Marketing Association. The WebAwards recognizes the best website development in 96 industries as selected by a distinguished panel of industry experts, including members of the media, advertising executives, top web site designers, content providers and webmasters.
"Recognition PRO™ is honored to be a part of Trifecta's winning entry for this prestigious industry award," said David Olson, president and CEO of Recognition PRO™. "We worked closely with their development team to launch the cloud-based web application and we believe it's among the best in our industry."
"I am so proud to accept the 2012 WebAward for Outstanding Achievement in Web Development on behalf of our talented team here at Trifecta," said Doug Pelletier, president and founder of Trifecta Technologies. "It's always nice to be recognized by industry experts that acknowledge the creativity and hard work exhibited not only by our team, but by our client Recognition PRO™."
To visit the 2012 WebAwards website and see Trifecta's winning entry for Recognition PRO™, please click here.
About The Web Marketing Association's WebAward
Since 1997, the Web Marketing Association's annual WebAward Competition has been setting the standard of excellence for Website development. Independent expert judges from around the world review sites in 96 industries. The best are recognized with a WebAward which helps interactive professionals promote themselves, their companies, and their best work to the outside world. The WebAward Competition is the premier award recognition program for Web developers and marketers worldwide.
To learn more visit http://www.webaward.org.
About Recognition PRO™
Recognition PRO™ was created to provide managers with the tools and solutions needed to effectively recognize employees while increasing productivity. Recognition PRO™ provides an easy to use web-based tool unlike any other in the marketplace and allows managers to deliver timely, effective recognition that confirms achievement and employee value, which ultimately drives performance. The foundation of this service offering is derived from the internationally acclaimed works and research from the recognition guru, Dr. Bob Nelson—widely known for his NY Times best-seller, 1001 Ways to Reward Employees. For more information on Recognition PRO™ visit http://www.recognitionpro.com; for more information on Dr. Bob Nelson visit http://www.drbobnelson.com.
About Trifecta Technologies
Now in its third decade, Trifecta Technologies develops innovative, high-value web-based business solutions using the latest eCommerce, Salesforce Platform, web application and mobile technologies. Trifecta is an IBM Premier Business Partner and Salesforce.com Silver Cloud Alliance Partner, with a rich history of helping clients achieve successful outcomes. Trifecta is headquartered in Allentown, PA with development centers in Toronto, Ontario and Visakhapatnam, India.
To learn more, visit trifecta.com.
Contact:
Trifecta Technologies
Michael Corr
Ph: 610-530-2834
Director of Marketing