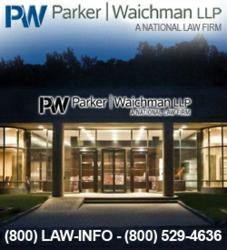 (PRWEB) September 20, 2012
Parker Waichman LLP, a national law firm dedicated to protecting the rights of victims injured by defective medical devices, is notifying the public about the safety concerns surrounding metal-on-metal hip implants. Following a major recall by Johnson & Johnson, the devices have been repeatedly linked to a high failure rate and various side effects associated with the release of metal particles.
Metal-on-metal hip implants began raising major safety concerns after DePuy Orthopaedics, a subsidiary of Johnson & Johnson recalled the DePuy ASR in August 2010 due to its high failure rate. According to data from the National Joint Registry of England and Wales suggested that the implant failed in 12 to 13 percent of patients (1 in every 8) in five years. At the time of the recall, approximately 93,000 units had already been distributed worldwide, with 37,000 in the United States alone.
The recalled DePuy ASR has sparked a number of lawsuits, many of which have been consolidated in the multidistrict litigation known as In Re: DePuy Orthopaedics, Inc. ASR Hip Implant Products Liability Litigation (MDL No. 1:10 md 2197), which is centralized before Judge David Katz in the U.S. District Court for the Northern District of Ohio.
Since the recall, there has been a growing body of research suggesting that metal-on-metal hip implants fail more than other hip implants. In March, the Lancet published a study showing that 6 percent of patients with all-metal hips experienced implant failure in five years versus 2 percent among those who had metal-on-ceramic or metal-on-plastic models. In July, a study published in Orthopedics journal evaluated failed hip implants and found that the large majority, approximately 92 percent, underwent revision surgery within three years. Implants used in total hip arthroplasty procedures are expected to last ten to fifteen years.
[healio.com/orthopedics/journals/ORTHO/%7BBFFEB566-56F3-494B-B1C2-B30332D4925E%7D/Metal-on-Metal-Total-Hip-Arthroplasty-Causes-and-High-Incidence-of-Early-Failure]
Experts suspect that the problem has to do with the metal surfaces rubbing together and shedding metal ions into the body. In June, Chemical Communications journal published a study suggesting that some of these metal nanoparticles are genotoxic, meaning that they destroy a cell's genetic material (DNA).
Johnson & Johnson is not the only company facing legal issues over all-metal hip replacements. Stryker Orthopaedics, who recalled the Rejuvenate hip implant in July, is also being sued over injuries alleged from the device according to a report in the SunSentinel. Similarly, Biomet is facing a number of lawsuits over its Biomet M2a Magnum hip implant. According to a report in Law 360, the company is attempting to avoid having the suits consolidated into a multidistrict litigation. [sun-sentinel.com/business/fl-stryker-hip-lawsuit-20120911-10,0,3213562.story]
In January, the U.S. Food and Drug Administration (FDA) asked 21 manufacturers to conduct post market safety studies about metal-on-metal hip implants. In June, the agency gathered a panel of experts, who recommended that metal hip patients receive annual physicals, X-rays, blood screening and other methods for detecting hip replacement side effects.
Parker Waichman has filed a number of lawsuits on behalf of patients implanted with metal-on-metal hip implants from a various manufacturers. On August 24th, the firm filed a suit on behalf of a Florida man who alleges that his pain and elevated metal ion levels are caused by the DePuy ASR hip implant, which was implanted in both hips (Case No. 1:12-dp-23372). The suit was filed in the U.S. District Court for the Northern District of Ohio, Western Division as part of the In Re: DePuy Orthopaedics, Inc. ASR Hip Implant Products Liability Litigation (MDL No. 1:10 md 2197).
Parker Waichman LLP continues to offer free legal consultations to victims of defective medical devices, including DePuy ASR and other metal-on-metal hip implant injuries. If you or a loved one experienced premature failure of your implant or other health problems associated with a recalled DePuy ASR Hip Implant or other metal-on-metal hip replacement device, please contact their office by visiting the firm's DePuy ASR hip implant injury page at yourlawyer.com. Free case evaluations are also available by calling 1 800 LAW INFO (1-800-529-4636).
Contact:
Parker Waichman LLP
Gary Falkowitz, Managing Attorney
(800) LAW-INFO
(800) 529-4636
http://www.yourlawyer.com