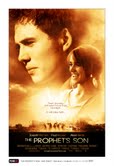 Strong Foundation Films is going to shake the film industry by telling stories that help people understand eternal principles found in the Bible.
Denver, CO (PRWEB) September 19, 2012
Pastor Sun Hui East, a well-known Denver-based minister, has launched Strong Foundation Films, a film production company that is creating and distributing full-length, faith-based motion pictures that will be visual sermons for those who may not normally attend church. In the wake of the success of faith-based films like "Courageous", "Soul Surfer", "Passion of the Christ," and numerous films produced by Tyler Perry, Strong Foundation Films is pleased to announce that it will release its own series of faith-based movies that appeal to both mainstream and faith-based audiences nationwide.
Taking the movie industry by storm, faith-based films have soared at the box office and have evened out the playing field with their ability to draw audiences and earn revenue at ticket counters nationwide. Foxnews.com recently reported that Christian-focused entertainment advocacy group, Movieguide, found that in 2011 American audiences preferred movies with strong values and conservative content almost six-to-one over those without such content. And that's not all, Movieguide went on to state that during this time period, Christian-friendly movies, on average, earned four times as much in box office returns - $64.3 million as opposed to $15.9 million.
"Strong Foundation Films is going to shake the film industry by telling stories that help people understand eternal principles found in the Bible," said Pastor Sun East, the author of 27 books, including the novel "Endless Love," and nine screenplays. "People are thirsty for the kinds of movies we're making – we want to entertain without being offensive, and tell stories that make a powerful connection with audiences."
Strong Foundation Films' first release is The Prophet's Son, which intertwines the lives of an internationally acclaimed young musician and a beautiful, young writer. While they discover their love for each other, they rely on their deep faith in God to navigate through a world of high school shootings, runaway youth, and the aftermath of a nuclear attack on the United States.
Future movies feature contemporary issues like dating, marriage, drugs, gangs, war, and other challenges in modern society.
"I am impressed by the unabashed faith of Strong Foundation Films, and Pastor Sun East, and their work to bring to life on the screen God's inerrant words," said Bishop Phillip H. Porter of All Nations Church of God in Christ and former Chairman of the Board of Promise Keepers. "I would encourage all to not only see these movies but enjoy and hear deeply their messages. They will indeed help our nation and our world to have the solid foundation which we all need both to endure and pass onto others the enduring foundations of life."
Strong Foundation Films will be distributed independently via theater rentals, online downloads (like Netflix), DVD and Christian TV. In Over My Head will release in late Fall 2012.
About Strong Foundation Films:
Founded in 2011, Strong Foundation Films is a Christian film-company devoted to making movies that bring a clear understanding of the Gospel to its audiences. The company was created through prayer and its movies and stories appeal to people of all faiths or of none. They deliver messages of hope and encouragement while depicting real life situations. The intention of Strong Foundation Films is to make movies that inspire people to find and maintain a relationship with God. For more information please contact: Desera Price at 303-349-6177 or by email. Deseralprice@gmail.com. You can also visit the website at: http://www.StrongFoundationFilms.com
About Producer/Pastor Sun Hui East:
Raised in a Korean home until she was 19, Pastor Sun Hui East, came to know God when she was 25. He met her through a dream filled with promises that she could not yet understand. Living in a home that did not know Him, she was confused but her faith in what He had revealed to her in the dream led her to the United States.
Since 1989, Sun Hie East has been Pastor of First Love Harvest Church, a church in Colorado that serves the homeless communities in Denver. Since 1990, she has led missions trips throughout the world, bringing the healing power of God to the poor and indigent. Since 2005, she has authored over 300 worship songs and 20 books based on teachings from the bible. Many in Colorado know her from her frequent appearances on television and radio. For more information or to schedule an interview, please contact: Desera Price at 303-349-6177 or by email. Deseralprice@gmail.com. You can also visit the website at: http://www.StrongFoundationFilms.com