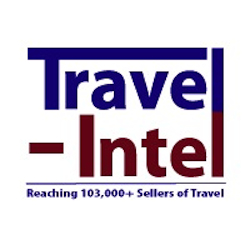 We look at all the components of the travel industry and speak to the leaders in their sectors to keep our readers current with the industry.
San Francisco, CA (PRWEB) September 19, 2012
The take on the travel industry as gleaned from the recent American Society of Travel Agents (ASTA) conference in Los Angeles this month was as encouraging as anything the travel industry has heard so far this year: travel bookings are up from their recession lows – inching toward their 2007 levels; tours are moving away from large, cookie-cutter group models to small groups with tight, customized itineraries; and cruises are more affordable than ever with more add-on components than ever.
Tours.com's Travel-Intel reported from the conference with a full analysis in the latest issue that went out this week to more than 100,000 travel agents in the U.S. and Canada who sell international travel and book the hotels, tours and cruises represented at this annul gathering of the travel industry. Travel-Intel reports that luxury cruises will see more of the all-inclusive model as well as enhanced departure port programs; hotels are more focused on design elements as a force of branding; river cruising is on the rise; and tour companies are working to deepen the immersion experience for guests.
The September 15 issue of Travel-Intel also features articles on world tourism, which is set to hit 1 billion by 2013. Another article focuses on Cruise lines, which are trending toward shorter and less expensive itineraries to attract passengers who have limited vacation time or a last minute interest in taking a cruise. The world's hottest hotels, according to the prestigious Virtuoso group of travel agents, are revealed in another article. Top properties are noted by category, including the best hotels for spas, best hotels for families, and best hotels for social responsibility.
Sea Song, a company specializing in travel to Turkey, is profiled in the latest Travel-Intel. The company offers unusual spins on Turkey, including the chance for guests to tour Ephesus alone without any other tourists around, or to trek the lyceum, snowshoe in the winter heights of Cappadocia, or spending a week on a private vessel in a sailing along Turkey's Mediterranean coast. The company is a member of the Kurtz-Ahlers collection of exclusive resorts, spas and travel lines.
Finally, Travel-Intel offers a vetted list of stellar apps for Smartphone, pad and tablet that travelers should not be without while on the road.
Travel-Intel tracks trends in travel and is sent to 100,000 travel agents in North America. Experienced journalists who travel the globe for the latest news in the industry, whether from conferences, destination tours, transport reviews or hospitality stays write the articles in Travel-Intel. The travel publication then posts on Tours.com for those seeking answers through Tours.com's official directory of tour companies and travel information.
Current features and archives can be viewed at http://www.travel-intel.com.
"The world of travel can be a complicated landscape," says Lark Ellen Gould, content director for Travel-Intel and Tours.com. "We look at all the components of the travel industry and speak to the leaders in their sectors to keep our readers current with the industry they sell."
Gould, a veteran travel journalist who has been covering the travel industry for more than 20 years, brings her incisive perspective to the publication and emails it on the 1st and 15th of each month to more than 100,000 travel agent subscribers in the U.S. and Canada, before posting those stories on Tours.com.
Tours.com is the worldwide directory of travel. As the most comprehensive tour and travel directory out there Tours.com has been operating since 1995 with a deep and searchable database of tours and tour companies according to company, region and experience. Tours.com features of directory 8,000 tour companies around the world. It is also a one-stop resource for visa information, important phone numbers for travelers, regional experts, and travel agents certified with in-depth knowledge in their chosen areas.