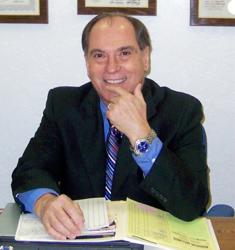 Phoenix, AZ (PRWEB) September 19, 2012
Dr. K. Michael Hood trained and certified to become one percent of dental professionals who can offer the Laser Assisted New Attachment Procedure to patients suffering from advanced gum disease. He was the second dentist in Phoenix to offer LANAP, and has seen successful results in his patients.
It is estimated that over 75 percent of Americans have some form of gum disease, which in the beginning stages causes red, swollen gums that may bleed while brushing or flossing. Once gum disease passes this stage it becomes periodontitis. At this point the gums begin to form "pockets," deep hollow areas around the teeth that trap food, plaque and bacteria. The gums start to recede and form gaps between the teeth. At the advanced stages, teeth are loose and begin shifting.
Aside from the obvious dangers of losing teeth and eventually the jaw structure, neglecting treatment for periodontal disease can lead to larger health risks. Since there are millions of germs in the human mouth, having gum disease leaves open wounds in the gums that allow bacteria to enter directly into the blood stream, and it circulates throughout the body. This is how gum disease can affect things such as heart disease and diabetes. To avoid major health risks, it is important to seek periodontal disease treatment such as the laser surgery.
The LANAP procedure begins with Dr. Hood using a probe to determine the depth of the pockets between the gums and the teeth. The laser is then used to get rid of the bacteria that have gathered in those pockets. Gum tissue that is damaged is also removed by the laser; however, healthy tissue is left alone. The laser is extremely selective so that it does not damage the healthy tissue. The laser can stimulate the remaining tissue to attach to the teeth after tartar has been ultrasonically removed. The bone is also stimulated so that it can begin to regenerate.
Most patients find that only one treatment is necessary to eliminate the problems associated with periodontal disease. The laser is relatively comfortable and usually does not cause much pain during the procedure. Dr. Hood is hoping that more patients in Arizona will be willing to seek treatment once they learn about the new LANAP procedure. His goal is to provide the best dental care available to his patients. To learn more about the LANAP procedure or about periodontal disease, please visit http://www.phoenixarizonagumdisease.com.
Dr. K. Michael Hood is a general practice dentist offering patients personalized dental care for Phoenix, Arizona for over 27 years. Dr. Hood attended NAU and graduated from Arizona State University (Go Sun Devils) with a Bachelor of Science degree in Zoology. When still in his first semester of his senior year, Dr. Hood was accepted to the prestigious Baylor College of Dentistry in Dallas, Texas where he graduated with his degree in dentistry. Dr. Hood is part of one percent of dental professionals providing the most recent FDA cleared laser procedure for gum disease and periodontal treatment. To learn more about Dr. Hood and the Arizona Center for Cosmetic and Restorative Dentistry visit their website at http://www.phoenixarizonagumdisease.com and call (480) 696-5855.