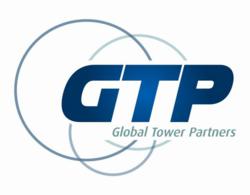 "Our spirited employees truly embraced the effort," added Kimberlee Steck, GTP's Human Resources Manager.
Boca Raton, FL (PRWEB) September 19, 2012
Global Tower Partners (GTP) announced that it has established Community Service Day for its 170 employees located in the US. Employees are given eight hours off during the year to give back to the community by donating time to the cause of their choice. In addition, at the company's midyear meetings in Orlando, employees volunteered at local charities in the Orlando area.
"GTP employees are already very charitable as individuals, but we wanted to come together as a company to establish a program where we can contribute our time as a team," said Alexander Gellman, GTP's President and Chief Operating Officer. "A collective group is a strong group, and I truly believe that community service can help employees increase job satisfaction, improve morale, and generate a sense of fulfillment and increased pride."
During this year's midyear company meeting in Orlando, employees were divided into three teams and spent the day at Community Food and Outreach Center, Clean the World, and the Sunshine Foundation. "The group was elated to have been able to help with everything from stocking shelves in a food pantry, to working in a warehouse preparing soap for those in need, and working outside painting and cleaning. Our spirited employees truly embraced the effort," added Kimberlee Steck, GTP's Human Resources Manager.
Some of the other organizations supported by GTP employees this year include Habitat for Humanity of South Palm Beach County, Oakstone Academy Palm Beach, Feeding America, Cradle for Crayons, Our Thrift Store, Community Blood Center, and Mount Bethel Human Services.
About Global Tower Partners
Global Tower Partners (http://www.gtpsites.com), based in Boca Raton, Florida, is one of the leading providers of outsourced antenna site facilities to the wireless communications industry in the United States. GTP's business includes the ownership, development, leasing and management of antenna sites on towers and commercial real estate rooftops. GTP owns, manages, or master leases more than 15,000 wireless sites. GTP's customers are leading wireless communications providers including AT&T, Sprint-Nextel, Verizon Wireless, T-Mobile USA, Leap Wireless, Clearwire, US Cellular, Metro PCS, Claro and Telefonica.
###