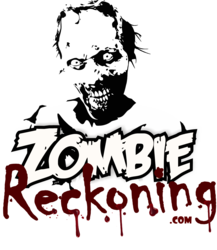 Austin, TX (PRWEB) September 20, 2012
On September 15th, 2012 JL Industries launched an ecommerce website dedicated to preparing for and surviving the pending zombie apocalypse. The site has tactical and survival gear, weapons, protective clothing and much more.
Recent news updates, releases and recommendations from the CDC and the Department of Homeland Security have alerted us for the need to be prepared for pending doom. Some, like the owner of Zombie Reckoning, Scott Lodoen and many followers believe the apocalypse will be zombie based and see the need for a place for like-minded survivalist to find what they need to survive.
"We have compiled the most complete line up of products specifically designed for apocalyptic survival", said Scott Lodoen, JL Industries' CEO. "Many of our products are battle proven by our military and all are high end proven products manufactured by companies like Blackhawk!, Damascus and Hornady."
Quality products and a serious approach is what makes Zombie Reckoning different than other zombie sites. We don't sell gummy brains and whimsical zombie stickers, we sell serious zombie apocalypse products. With products like the Brooklyn Smasher, Katana swords made of high carbon steel, and tactical gloves loaded with lead shot, it is clear that Zombie Reckoning is a serious site for the serious zombie warrior.
JL Industries is a company based in Austin, Texas. The main business branch is Zombie Reckoning (http://www.ZombieReckoning.com) which is solely an ecommerce business. JL Industries has partnered with several of the best manufacturers and distributors in the industry in bringing the products to the customers. JL Industries was founded in 2012.