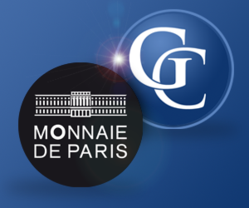 Purchase gold and silver coins and bars from the Paris Mint at Gainesville Coins.
Lutz, FL (PRWEB) September 19, 2012
Gainesville Coins is pleased to announce that it is now an approved distributor of Monnaie De Paris Mint (Paris Mint). As an official distributor, Gainesville Coins will be able to provide gold and silver investors with a wider range of precious metal products at industry leading prices.
Monnaie De Paris Mint has been in operation since 864 A.D. and is generally considered to be the oldest French institution still in operation. The Monnaie De Paris is charged with issuing circulating coinage, but also produces a wide variety of proof precious metal coins and bars. Tourists visiting Paris are well advised to visit the Museum at Monnaie De Paris to see its impressive collection of ancient coins.
Gainesville Coins' status as an official distributor of Monnaie De Paris expands the number of interesting and exciting gold and silver products on offer. Many of the products from Monnaie De Paris celebrate a noted figure or theme in French or world history. For example, silver investors can purchase the 2011 10 Euro Silver Proof Palace of Versailles Coin (Includes Box and COA). Gold investors can purchase the 2011 5 Euro Gold Proof .5 Gram Palace of Versailles coin.
Gainesville Coins is committed to being the first choice for precious metal investors. Today's announcement with Monnaie De Paris Mint is just one more reason for precious metal investors to choose Gainesville Coins.