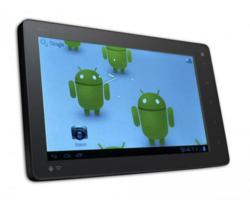 GeekaTronics.com is offering an incentive to shopping early this holiday season
Mesa, AZ (PRWEB) September 20, 2012
Every holiday season it seems there are backorders for electronics. In 2011, every media source was talking about Best Buy cancelling thousands of orders from Black Friday Sales. This year, GeekaTronics is trying to be prepared for the holidays, way ahead of time by offering free sleeves to every customer to pre-order a tablet during the month of September.
What this does is it gives the customers certainty that they will receive their purchase on time and as a reward, a free stocking stuffer. Online purchases tend to become stressful towards November and December due to delays in shipment and out of stock products.
The Google Nexus Tablet, the iPhone 5, all of these experienced out of stock within the first week of sales. The same will happen with many other products, such as the Kindle Fire, Kindle Fire HD, Kindle, iPad mini. It's advised to purchase your electronics ahead of time to avoid the stress of not receiving it in time.
Santa's Workshop is open for business.