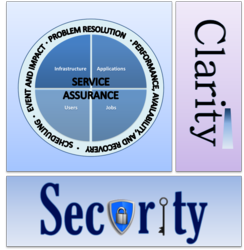 (PRWEB) September 19, 2012
Shelley comes to A&I Solutions with over nineteen years of sales experience. She was most recently the Enterprise Account Executive for Data Blue, and has previously held multiple Senior Account Executive positions at companies including Franklin American, HSBC (Decision One Mortgage Division) and Austbrokers Countrywide Financial Services. In addition, she held the Area Sales Representative position at Consonus Technologies and prior to that, from 2005 to 2008, was the Corporate Relations Recruiter while working for HRStop.
Shelley was initially attracted to A&I Solutions because she wanted the opportunity to exclusively support our leading partner, CA Technologies. Her primary attraction grew as she realized what an amazing company she joined, with great employers and an all-encompassing team environment. According to Shelley, the A&I team has been wonderful to work with and vital to her success at A&I Solutions.
She explains, "They are an extension of me, almost like an additional arm."
Shelley fits the A&I mentality by characterizing an extremely driven, goal-oriented, and self-motivated individual. She has the gift of being able to connect with anyone, which is extremely important for developing and maintaining the relationships necessary to increase already extensive partnerships available with CA Technologies.
Shelley has widespread sales and executive experience and demonstrates the necessary expertise for expanding A&I's partnerships. A&I Solutions provides employees with the opportunity to expand certain competencies that will ultimately enhance her personal skills and relationships for networking in future sales.
She states, "I am very driven to succeed and buckle down to do what it takes to educate myself to set myself apart from the competition in every way."
Shelley exemplifies the perfect mentality for someone who wants to thrive in the A&I team environment. Her comprehensive lineup of professional relationships will help the A&I team increase the already impressive list of partners and help the company grow as a whole.
Shelley will be responsible for all East Coast accounts. Her responsibilities include: client communications (as well as communications between the client and the A&I team), project monitoring, and new business growth. Shelley's extensive experience and impressive customer relation skills will prove to be vital while she is building relationships with current clients and finding new business opportunities with others.
A&I Solutions is excited for Shelley Nitowski to use her impressive communications skill set to help create, maintain and enhance both customer and partner relationships.
Success Story
When considering a success story, Shelley does not like to relate back to one specific accomplishment or achievement. Instead, she prefers to consider all of the stepping stones that she has overcome as personal successes over the course of her career.
Shelley explains, "I have been fortunate to take a step back and look at the stepping stones in life that have lead me to where I am today as well as look at the path ahead and where it may take me in the future."
She believes her most important accomplishments start with surrounding herself with people that will help to achieve the goals and dreams which are vital to success as a person. A&I's team of dedicated and hardworking individuals will not only strengthen Shelley's personal accomplishments, but help her advance to the next step of the personal goals that she has set for her professional career.
Shelley believes that, "Living is a success, every day is a new day to have an opportunity." At A&I Solutions the opportunities to succeed are endless and the support to be successful is provided.
About A&I's East Coast Account Manager
At A&I Solutions, the East Coast Account Manager functions as the primary business contact for clients and is responsible for providing excellent customer service. It is important that all Account Managers adhere to the A&I mission to build a strong foundation of expert service and extraordinary teamwork, and also create strong, long-term relationships with their clients and partners.
About A&I Solutions
A&I Solutions is North America's premier provider of integrated enterprise solutions, dedicated to implementing solutions from CA Technologies. A&I Solutions provides enterprise products and services to help companies achieve the highest level of performance. A&I focuses on the best rated products and extensive experience to deliver comprehensive integrated Enterprise Solutions. Working with enterprise management, resource planning, service assurance, security and infrastructure monitoring, A&I helps organizations achieve the fullest potential by driving consistency and maximizing efficiency. The team's proven methodologies, innovative best practices and deep technical experience produce better business results for Customers. A&I has expertise across all IT environments - physical, distributed, cloud, virtual and heterogeneous platforms. The team specializes in the following: CA Security Suite, CA Clarity, CA Wily - Introscope, CEM, SOI, NetQoS, Reporting - Business Objects, Crystal Reports, Actuate Reporting, Enterprise Integrations.
For more information please visit http://www.anisolutions.com .