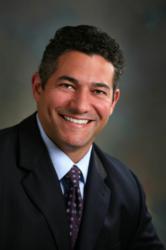 As a Maryland cosmetic surgeon, I strive to exceed the aesthetic goals of every single one of my patients.
Baltimore, MD (PRWEB) September 20, 2012
Dr. Schreiber has once again been recognized as a Patients' Choice physician from Vitals.com. This is the 5th year in a row that Dr. Schreiber has received this honor.
The Patients' Choice honor is given as a reflection of his patients' continued appreciation and praise for the quality of care and service that he provides. Every month, more than 200,000 patients across the U.S. provide online feedback about their doctor experiences. They rate various components of the care they receive, such as bedside manner, doctor-patient face time, follow-up care, ease of appointment setting and courtesy of office staff. They also share their overall opinions.
Over the course of 2012, hundreds of thousands of patient reviews were written and shared. While physicians generally receive positive feedback from their patients, only a select few consistently receive rave reviews. Of those with high praise, only physicians like Maryland Plastic Surgeon Dr. Schreiber - with near perfect scores - have been voted by their patients for this honor. In fact, of the nation's 870,000 active physicians, only 5 percent were accorded this honor by their patients in 2012.
Dr. Schreiber is, indeed, the Patients' Choice; a Maryland Plastic Surgeon so highly regarded by patients that they feel the need to talk to others about the positive influence of his work.
A notation of this distinction as a 2012 Patients' Choice physician will be prominently displayed on his profile on a broad collection of websites, including Patients' Choice, Vitals, Google, a variety of managed care sites and top health insurance sites. More than 500,000 people view these websites on a daily basis.
As a board certified plastic surgeon in Maryland, Dr. Schreiber specializes in the latest facelift, breast augmentation, tummy tuck, and body contouring cosmetic surgery techniques. His attention to detail is unparalleled, and he treats all patients like family. For examples of his work, please visit his Maryland Cosmetic Surgery site or Baltimore Plastic Surgery site.
Dr. Schreiber offers complimentary cosmetic surgery consultations, and he makes sure that each and every patient feels very comfortable with the cosmetic surgery procedures chosen. Call (410) 902-9800 to make an appointment or request one online here.