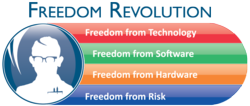 BestIT reinstates the dialog between business and technology.
Phoenix, AZ (PRWEB) September 18, 2012
Phoenix-based BestIT is giving visitors to the Arizona Technology Summit 2012 the opportunity to discuss their business and technology challenges with experts who develop and deliver innovative solutions to such challenges.
BestIT will host Booth #303 in Room 150 of the Phoenix Convention Center, where experts in business continuity planning, information security, and business-aligned technology will be on-hand to discuss industry best practices and ways for businesses to harvest the most value from their technology investments.
About BestIT
BestIT is a technology solutions integrator that delivers high-value, client-focused solutions to enterprises at competitive prices. BestIT works with clients to create a roadmap designed to reinstate the collaborative dialog between business and technology. Learn more about BestIT by visiting our Facebook page at http://www.Facebook.com/FreedomFromIT.