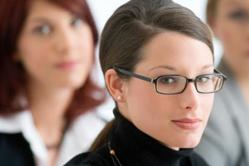 Don't be caught "in the dark". Get found and get more "qualified" website traffic.
Toronto, Ontario, Canada (PRWEB) September 19, 2012
Many websites have been adversely affected by Google's latest round of algorithm updates. So what can a good local SEO company offer website owners today?
Do's:

Include high-quality and appealing content
Update site pages often
Include high-quality backlink efforts
Valid website structure
Dont's:

Do not pay for backlinks. Paying for links can lead to a website being devalued or even de-indexed
Keyword stuffing is for newbs. Make content readable for humans
Don't get backlinks from one or only a few sources
Avoid complicated site maps. Simple is better.
Old content is "Old News". Old news is stale and not desirable.
In terms of search engines, Google, for example, has over 200 elements used in their algorithm formula to rank website pages and store web page data. So, for example, if you are searching for "red widgets" on Google, the website that is more relevant to that search term and has the most authority or prominence on the internet will rank higher and appear at or near the top of the first page of the results for that particular search.
Knowing the definition of what a search engine algorithm is, and how it's important to rank high on search engines, with the latest updates by Google, coined "Panda" and "Penguin", what new Search Engine Optimization tactics does a site owner have to employ?
Panda updates targeted website with "thin" content and duplicate content and in turn, "devalued" the page rank of those sites, along with their authority and prominence. In other words, if a website had very little in the way of textual content, contained duplicate material and/or was a product of manufactured SEO features, it most likely sank like a "bag of wet cement" into oblivion. The Panda update has put many online businesses in dyer straights.
So, if Panda updates weren't enough, next came "Penguin" updates. Penguin updates are more a devaluation of low-level "manufactured" backlinks. A backlink is a hyperlink on a website page that, when clicked, navigates the user to another website. Backlinks are viewed by search engines as a kind of a "vote of confidence".
So, for example, if a website obtained a significant amount of low-level backlinks, it most likely lost it's positioning and rank because of those links. The trouble with this update is that it was designed to discount links that are from low-ranking, low-quality websites and again, devalued many website pages on the internet.
To circumvent these new facets of Google's algorithm, website owners must now concentrate on building content for their site visitors. They must install content of "value" so that any website visitor can benefit from information on their web pages and know more about the business and about the products and services one has to offer.
Another element to consider, when it comes to building backlinks, is to ensure a site obtains high-quality backlinks from reputable sources and from websites that are of high quality and prominence. While that sounds fine and good, it does take a considerable amount of effort and investment in good SEO techniques to obtain such links.
Contact a local SEO company to find out how they can help website owners shape their content and build quality and authority attributes to rank high on the search results pages – and stay there!
IFM Web Services offers SEO Press Releases, Social Media Optimizing, Search Engine Optimization and Web Design services. Located in the Toronto area (GTA), IFM has helped business achieve an effective online presence and has helped clients as far away as Bermuda and Mexico. For more on Social Media, SEO or Web Design for businesses, visit IFM at http://www.ifm.ca