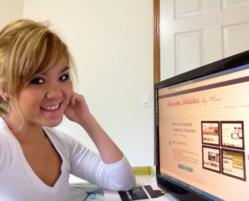 You want to pick the right gift, something practical, useful and memorable.
Seattle, WA (PRWEB) September 18, 2012
"Picking a graduation gift is always a stressful time for families and friends. You want to pick the right gift, something practical, useful and memorable. This is always a difficult decision for gift givers. We wanted to make this easy for them." Says full time electrical engineering student and founder of hotelsnearuniversityof.com, Thu Quach. Quach a full time employee and student so she understands the challenge new employees face when entering the workforce.
"The list is hand chosen by students and provides the gift givers a diverse list of choices for that special graduate. Prices vary from $17.00 to up to $1,100.00 but promises a gift that will help the recent graduates with a smooth transition into the workforce," says Quach.
Some examples include a popular business book titled "The First 90 Days: Critical Success Strategies for New Leaders at All Levels" by Michael Watkins. The First 90 Days is an important guide in learning how to navigate through the corporate world. Some of the advice includes "securing early wins" and "matching strategy to situation." This is a valuable skill for new hires entering into a competitive work environment.
Another gift idea is the Roku LT. At less than $69.00 it provides a streaming wireless entertainment system for the home. The tiny portable box allows users to stream Netflix, Hulu or movies wirelessly to their television sets. This allows the graduates to save money on cable bills and provides endless hours of entertainment, a definite need after a long work day.
The Top 2012 Graduation Gift guide is available at hotelsnearuniversityof.com's website.