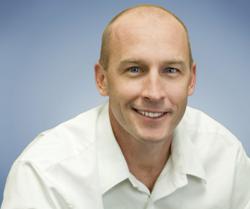 becoming a better copy writer, learning how to create offers better, and really not just becoming okay at it, but looking at a skill that I can actually master
San Antonio, TX (PRWEB) September 21, 2012
Learning from the experts is one of the best things to do when you are trying to become successful in a highly competitive field like internet marketing. For beginning internet marketers, a new video has been launched today on JeffUsner.com by internet millionaire Jeff Usner, talking about tips and tricks on reaching online success and providing valuable insights to those starting out.
In the latest video, the internet millionaire discusses something dear to his heart and something that has helped him succeed both in personal life and in business. "You know we start out life, 13, 14 years of schooling, then there's high school, and many of us move up to college, and even more schooling after that. A lot of times we get out of school and we stop learning. We stop acquiring and developing new skill sets, learning new things. One of the things I learned early on my life and throughout ups and downs in business and in life is to always be working on who I am, always working on developing new skills in myself that no one will be able to take away from me."
According to the internet millionaire, learning new skills is important for success because it is one of the surest ways to make sure that you are moving forward instead of back. He suggests asking yourself questions like 'What it is I want to do but I'm not doing it?' or 'What new skill do I want to have?' Jeff says personally he has been up to learning new skills himself with his family. He shares, "I was taking my kids to karate, pretty much three, four times a week and I'd sit there with the other parents watching my sons learn karate. It hit me a few months ago, I'm here, I'm investing this time, I want to be a part of their life, why don't I start taking karate with them? So the last few months I've been a part of the class, just the three of us and I've been learning karate and self defense with them, you know, a valuable skill set to have in watching my sons develop self discipline in different areas and increasing their confidence."
On the business side, Jeff says he is doing the same thing and continually improving on himself saying, "I'm always thinking what can I do this year, this is something I do in the beginning of the year but I do it throughout the year and one of the things I'm learning this year is becoming a better copy writer, learning how to create offers better, and really not just becoming okay at it, but looking at a skill that I can actually master. That is another thing, you can know a little about a lot but what I found is to really hone in on some things that you want to develop and become a master at this skill set."
The internet millionaire also advises on JeffUsner.com that it is essential to go to a new setting as you are trying to contemplate on this concept which will help you move forward. "Whether you have to go, walk to a park or walk down the street, do take time and step away from your routine, everything that you are used to and really reflect on where am I right now and where do I want to be, who do I want to become. You always have to look at who you are becoming because you are either going to be moving forward or backward and if you are not focused on developing on who you are, there's a lot of programming in the world who is going to take you in the direction that they want to take you."
About:
Jeff Usner is a leading online marketing trainer, business consultant, mentor, and philanthropist. He has created numerous successful companies online and has been coming up with events and products that will help and train other marketers to do the same. Both new and old businesses benefit from his strategies and he is a living proof to the effectiveness of what he teaches.