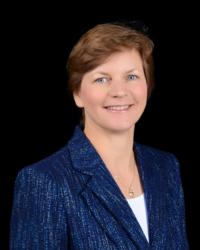 "Sue is a highly respected figure in the multifamily industry, and by investors, joint venture partners and institutional clients." C. Stephen Cordes, Chairman of the Board of Directors of Gables
Atlanta, Georgia (PRWEB) September 19, 2012
Susan M. Ansel, President and Chief Executive Officer for Gables Residential (http://www.gables.com), has been named by Real Estate Forum as a Woman of Influence; she was honored by this award in 2010, and has been recognized again in 2012. The award recognizes women who continue to make great strides in the commercial real estate industry by advancing their companies with unparalleled leadership and innovative business strategies. Ansel was one of 45 women selected from more than 200 nominations from around the country in 2012; she was selected based on her contributions to the multifamily industry.
Ansel's impressive 30-year career reached an even higher point this year when she was tapped to head Gables Residential, a portfolio company of Clarion Partners in venture with Silverpeak Real Estate Partners. In the past year alone, Ansel helped Gables to deliver same-store NOI of 7.9%, its highest results ever; grew its third-party management business, adding 18 communities with annual revenue of $1.6 million; and implemented several technological innovations; include a new award-winning website, marketing analytics program, a tablet program and an online leasing and application program. Ansel is an active member in several industry organizations including the National Multi Housing Council, The Real Estate Council of Dallas and the National Apartment Association.
Believing opportunities for women will continue to increase in the industry, Ansel relates, "A significant number of women have been paying their dues for the past 20 years and talented women will continue to push their way into C-level positions."
C. Stephen Cordes, Chairman of the Board of Directors of Gables noted "Sue is a highly respected figure in the multifamily industry, and by investors, joint venture partners and institutional clients. Her leadership has been an important factor in the continuing success of Gables Residential."
While Ansel is responsible for the overall health of Gables Residential, she is also focused on growing the organization in focused and sustainable ways while ensuring that Gables Residential continues in its role as an industry leader in the multifamily sector.
About Gables Residential
With a mission of Taking Care of the Way People Live, Gables Residential has received national recognition for excellence in the management, development, acquisition and construction of luxury multi-family communities in high job growth markets. Gables Residential owns, develops and manages multi-family communities and mixed-use developments in Atlanta, Austin, Dallas, Houston, South Florida, Southern California, and metropolitan Washington, D.C. Additionally, it has third-party management operations in the Chicago, New York, Boston, Phoenix, Central and North Florida, and Washington State markets. Gables Residential enjoys a healthy portfolio with approximately 37,000 apartment homes under management, including a corporate-owned portfolio of 54 stabilized communities comprising approximately 14,000 apartment homes. An additional 8 communities are under development/lease-up, comprising approximately 2,500 apartment homes. Gables also has the ability to develop another 2,000 apartment homes through its shadow pipeline of undeveloped land owned. For more information please visit http://www.gables.com.