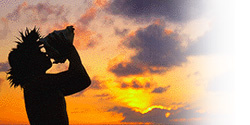 Our purpose is to perpetuate the Hawaiian culture and share our Aloha spirit!
St Petersburg, FL (PRWEB) September 21, 2012
Hui Na Aikane O Hawai'i recently announced the availability to purchase tickets to their 2012 luau themed "Imua! Na Po'e O Hawa'i" (Forward! People of Hawai'i) through their Facebook page.
Scheduled for Saturday, October 13th, at the scenic Dolphin Beach Resort on St. Pete Beach from 12pm - 10pm, luau tickets are expected to go fast.
Competitively priced at $40 per adult and $25 per child between 5 and 12 years of age, your luau ticket includes dinner and a show. Plus there will be workshops throughout the day and a vendor room open to the public for pacific style arts & crafts.
Therefore, the public is urged to purchase early online and book your hotel rooms to receive discounted rates on rooms with great gulf front views.
About Hui Na Aikane o Hawai'i
Hui Na Aikane ("Hui") is a private, not-for-profit corporation, incorporated under the laws of the State of Florida. Our purpose is to perpetuate the Hawaiian culture. For further information, contact Hui Na Aikane at 813-344-2249.