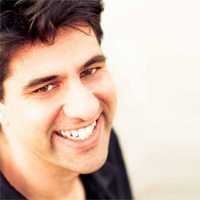 When you take a strong stand," Truant explains, "you can't just be OK with having some people dislike what you're saying. You need to do it proudly.
Cincinnati, OH (PRWEB) September 20, 2012
Every writer wants to build a following. But as they've grown in popularity individually as writers and together over the course of their podcast on self-publishing, hosts Johnny B. Truant, Sean Platt, and David Wright have remained less focused on how many people are in their audience than on who those people are.
Platt, whose Digital Writer website and blog enabled him to build a sizeable list of subscribers, announced during the 20th episode of the "Self Publishing Podcast" that he had made the recent decision to retire his mailing list and start fresh.
Although his focus on helping other writers attracted a large audience, Platt found he had to compromise who he was in the process. "I felt like the more personal I was," Platt said, "the less legitimate my business was. I couldn't get my personality to mesh with the non-fiction. I never felt comfortable."
But Platt felt equally disconnected from his audience. Week after week, he invested time, effort, and money into providing valuable, free content to his readers. "All I would ask of the audience," Platt said, "was that they promote the content on social media and leave reviews. But it just wasn't happening."
The final straw came when he published a 400-page book called Writing Online. Upon its release, he offered it to his subscribers for free, again asking for nothing in return except help with exposure. Thousands of people downloaded his book, but not one left a review and fewer than ten people took the time to click a button and acknowledge him on Facebook or Twitter.
Feeling unappreciated, Platt wrote a lengthy blog post informing his readership that he was ceasing communication with his mailing list. He told them he was starting a new list. "If you want to be a part of it," he said, "act like a community. We're all in this together and I can't be the only one doing the work." About a third of the people made the transition, while the rest of his audience disappeared.
Podcast co-host Johnny B. Truant sees this loss as a good thing, citing Derek Sivers's influential blog post on "proud alienation." "When you take a strong stand," Truant explains, "you can't just be OK with having some people dislike what you're saying. You need to do it proudly."
Truant recently published his manifesto, "How to Be Legendary." "It's pretty intense," he admits, "and once I published it, I got nervous about how people would respond to it. But I've learned to embrace that nervousness. It means I'm on the right track because if I alienate proudly, the people who stick around don't just kind of like me, they're 'Super Fans.'"
As for revitalizing his own audience, Platt says, "I was really happy with the results. I would have been happy with a small group of people, because it's not an empty metric. I want to know how many people actually care about what I have to say. Now I'm really excited to get back to work."
For more top-shelf self-publishing information, check out the Self Publishing Podcast on iTunes.