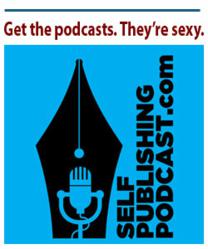 If anyone can just go buy reviews and get faster results, it destroys the system because inferior stuff will go to the top and...people will lose trust in Amazon entirely.
Cincinnati, OH (PRWEB) September 19, 2012
As writers and entrepreneurs who built their followings on the Internet, the creators of the "Self Publishing Podcast" are well aware of the importance of trust in online business. They recognize that many consumers are no longer swayed by advertising alone. What matters more to these buyers is discovering what other customers like by observing such metrics as ratings, Twitter followers, and YouTube hits.
But in episode #19 of their popular podcast, hosts Johnny B. Truant, Sean Platt, and David Wright reveal the unsettling truth about online audience-building practices. Not only are many of these recruits biased, but some are even paid for their support.
At the center of the episode's discussion is the recent story of John Locke, an author who, after achieving great success in the self-publishing arena and even writing a book explaining how he did it, was later discovered to have left out one important detail: many of the favorable reviews he received on Amazon.com were purchased.
"Once you know someone bought their reviews, everything is suspect," says Sean Platt, who, in collaboration with David Wright, has developed a strong presence on Amazon by self-publishing numerous works. Platt goes on to explain that the potential damage goes far beyond the integrity of the author himself. "If anyone can just go buy reviews and get faster results, it destroys the system because inferior stuff will go to the top and...people will lose trust in Amazon entirely."
But Locke's tactics are part of a much larger trend toward buying popularity, and those with the right connections and credentials are all too happy to sell. For instance, the online service "Fiverr" is flooded with offers by individuals to provide buyers thousands of Twitter followers in a very short time for a mere $5.
Although Johnny B. Truant attributes much of his success as a writer and entrepreneur to being transparent, he admits, "It's tempting to cheat." Truant continues, "Watching these people making big, easy gains while you try to remain ethical feels like trying to swim with ankle weights."
But Wright warns writers against being short-sighted. Bribing people to support you, he says, is a "short-term-game with short-term results for short-term parasites. If you love to write and want long-term readership rather than making a quick buck, you won't follow these practices because they will come back to bite you."
The three podcasters also acknowledge that the issue isn't always black-and-white. They question whether buying an honest book review from a reputable source is on the same level as paying random people to "spam" a book they've never even read with five-star ratings and meaningless one-line commentaries. They recognize that asking friends to write reviews of your work is sometimes necessary to build exposure. And Platt himself admits to having once bought thousands of Twitter followers—for a fictional character. To ensure his motives were clear, the next day Platt tweeted exactly what he had done.
In the end, Platt says, it comes down to one question. "If something came out where you were accused of being unethical, could you stand before your audience, look them in the eye, admit what you did, and tell them why you did it without losing their trust?"
For more prime self-publishing lessons, subscribe to the Self Publishing Podcast on iTunes.