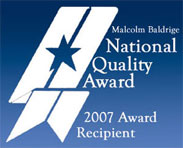 Mercy President, CEO Javon Bea
Janesville, WI (PRWEB) September 19, 2012
Mercy President, CEO Javon Bea: Join Dr. Daniel Hoffman, dermatologist, as he explains the prevalence of skin cancer today and what prevention methods you can take to keep your skin healthy, September 19, 11:30 am at Basics Cooperative.
Mercy Healthy Bites is a monthly program dedicated to the health and wellness of our community. The program, which is free and open to anyone, is held each month, at 11:30 am, at Basics Cooperative, 1711 Lodge Drive in Janesville.
Enjoy light snacks. The seminar is educational, and open for anyone to attend. To register, call (608) 756-6100.