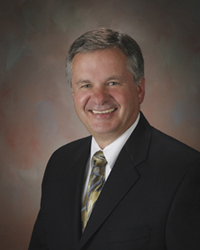 Discounted Mammograms for Breast Cancer Awareness Month
Janesville, WI (PRWEB) September 20, 2012
Javon Bea Mercy President, CEO: To celebrate National Breast Cancer Awareness Month in October, the Mercy Regional Breast Center is offering discounted digital mammograms on October 6 and 13, from 8 am-2 pm.
Mercy Regional Breast Center's state-of-the-art, full-field digital mammography gives you every possible advantage in the early detection of breast cancer. It especially improves detection in women under 50, pre- and peri-menopausal women, and those with dense breasts.
The cost is $100. A physician's order is required. To schedule today call (608) 756-6400.