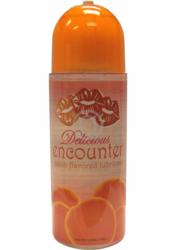 Lubricants can make sexual activity more sensual and fun.
(PRWEB) September 20, 2012
Many women experience vaginal dryness which can affect sexual activities. Using lubricants and gels can resolve the dryness, but also enhance sexual pleasure. Lubricants can make sexual activity more sensual, and fun. Lubricants can be used to explore sensual sensations and add spice and help arouse additional senses. Lubricants and gels can be used with sex toys as well.
There are hundreds of lubricants to choose from so it is important to find one that is right for you and right for the moment. Lubricants and gels can interfere with certain contraceptives and sex toys. With all the different brands, it can be confusing. To assist with deciphering which ones to use, there are three main groups we can place lubricants and gel in; water-based, silicone-based, and oil-based.
All lubricants can cause irritation, so place a small amount on the inner labia first. If a burning sensation is experienced, wash with mild soap and try another lubricant when the irritation clears.

This information is helpful, stay educated, have fun and experiment with lubes, gels, and massage oils. Find the one that best fits your sexual needs.