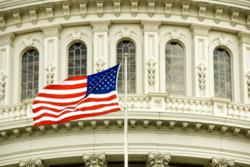 Extremely grateful for the insight
Stamford, CT (PRWEB) September 19, 2012
A Greenwich nurse said she felt it was her duty to share her experience with Lyme disease with members of Congress. She, along with countless individuals and groups affected by Lyme disease, have given U.S. Sen. Richard Blumenthal (D-CT) and his staff "hundreds of pages" of testimony in response to his invitation to enter their Lyme stories into the Congressional Record.
Senator Blumenthal announced the record was open to submissions at the August 30 U.S.Senate Health, Education and Labor Committee field hearing at the University of Connecticut, Stamford. Asked to comment on the response, a Blumenthal staffer said they were "extremely grateful for the insight provided" by those who shared their stories. "The testimony will help Congress better understand the disease from the patient perspective, which is critical to the fight against Lyme disease."
Although the names of individuals or groups will not be released until they become part of the Congressional Record, a Greenwich nurse (who asked to remain anonymous) spoke with Lyme Research Alliance, formerly Time for Lyme, about her testimony. She emphasized that she had wanted to tell Congress that doctors need to be better educated about Lyme disease. "Some medical professionals are practically illiterate when it comes to their recognizing the complexity and difficulty that encompasses Lyme diagnosis and treatment," she said. "The situation has to change."
According to the U.S. Centers for Disease Control and Prevention, there were up to 30,000 Lyme disease cases in 2010. However, because of poor diagnostic tests and lack of awareness about the disease the CDC estimates that only ten percent of cases are reported, which means there are likely more than 300,000 cases of Lyme disease nationwide.
Last year Sen. Blumenthal introduced the bipartisan Lyme and Tick-borne Disease Prevention, Education, and Research Act, that would establish a federal advisory committee on Lyme issues, increase educational and research efforts and provide more resources to fight the illness.
Debbie Siciliano, co-president of LRA, said "Our organization applauds Senator Blumenthal for the recent hearing he held to recognize the serious effects of Lyme and its devastating effects on countless children and families." She said she is also pleased that Lyme sufferers were given an opportunity to share their experiences with legislators.
"We at Lyme Research Alliance remain concerned, however, about the role the federal government has played in the past on acknowledging the widespread and chronic nature of Lyme and how research dollars have been spent," she said. "It is our sincere hope that Senator Blumenthal and his colleagues in Washington will work together to help make strides in recognizing the disease and in laying the groundwork for a transparent, unbiased process for funding research in the future."
"Lyme Research Alliance is determined to find the answers on treating Lyme and tick-borne disease through science and research and to continue raising private funding to do so," she said. To that end, on April 6, 2013 LRA will hold a benefit event "The Time for Lyme Gala" at the Hyatt Regency Hotel in Greenwich. The event will be chaired by Ally Hilfiger, Mark Hopwood and Brett Kristoff. "We hope people join us for a wonderful evening and an opportunity to make a difference for all of those who are affected by the devastating effects of Lyme and other tick-borne illnesses," she added.
Additional details about this year's fundraiser will be announced shortly. Contact Shelley Terry at sterry(at)lymeresearchalliance(dot)org for tickets, tables and sponsorship information.
__________________________________________________________________
Lyme Research Alliance, formerly Time for Lyme, is a Connecticut-based, national non-profit that funds cutting-edge research into Lyme and other tick-borne diseases. For more information go to http://www.lymeresearchalliance.org.