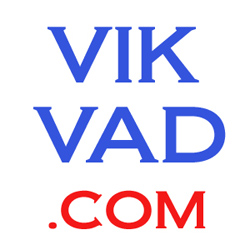 "I am grateful to have met so many helpful people, and new supporters along the way, and am ready to make the final push these last few weeks."
Austin, TX (PRWEB) September 20, 2012
With less than 50 days until Election Day, the momentum has been building in the local matchup to gain the seat of longtime Travis County Tax Assessor / Collector Nelda Wells Spears, who retired, leaving a vacancy that will be decided by the voters. Vik Vad, one of the candidates, has been reaching out to the community since late 2011, in his bid for the open position. "I wanted to start early, and 2012 has been a busy year," states Vad. "I am grateful to have met so many helpful people, and new supporters along the way, and am ready to make the final push these last few weeks."
Early in the year, Mr. Vad was elected as delegate to the state party convention, where he solidified his base of support among loyal followers. It was also here that he was able to recruit volunteers who became the grassroots network that became key in building the momentum of the campaign. "Until I was able to have staff, it was these people who helped with organizing, social media, and connecting me with others," exclaims Vad.
During the lead up to the primary, there were many events that Vik Vad attended, as he spread his message of upgrading the e-governance services of the Tax Office, as well as protecting the privacy and integrity of the data, so that it could better serve the people of Travis County. These gatherings allowed him to reach a diverse set of voters, who could interact with, and ask questions of all candidates. It was during these late spring months that Vad began gaining bipartisan support, which would prove critical later in the summer.
After winning the primary election, there was a short lull in the summertime, and during this time, Vad prepared for the challenge of the general election by visiting with various community organizers and talking issues. "I hope to be able to debate my opponent very soon." he says. "Voters should be given a choice, and any differences can then be highlighted, so that people can decide for themselves." Now that the two parties have finished with their respective national conventions, politics is front and center in the mind of the public. Mr. Vad is continuing to make the case for common sense government, and a much more streamlined, customer friendly Tax Office.
The priorities for the campaign now are to reach out to swing voters, and Independents, since such people tend to vote the candidate, rather than a straight ticket party line choice. Vik Vad can be seen at coffee meet and greets, fundraisers with other candidates, and simply meeting younger voters, and minority groups in an effort to reach out to people that he wants to increase participation with. The campaign has put up large signs along highways, is responding to inquiries from the public, and has even put out a promotional video in order to spread the message. With the countdown to the final showdown in November, all eyes are on this important Travis County race.