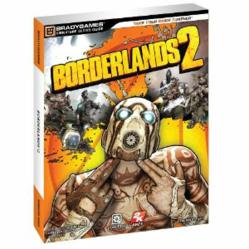 "A must have guide for any Borderlands 2 fan" - strategyguideshq.com
(PRWEB) September 19, 2012
Borderlands 2 has observed remarkable sales worldwide drawing millions of players from around the globe. Not only is the game well received among veteran players but has also managed to bag in new players.
While the game may seem easy at first, there are tons of things to explore and secrets to uncover as the story unfolds. For new players who are struggling and in need for help, or those looking for that extra edge to make sure that you are always on step ahead of friends it is highly recommended that you pick up Borderlands 2 Limited Edition Strategy Guide.
The Borderlands 2 guide features all the ins and outs needed to know about Borderlands 2. It covers each character's personality, history, unique abilities, and their skill trees. But that's not even the main part.
The limited edition strategy guide for Borderlands 2 also comes with a comprehensive walkthrough of the entire game. Other noticable features are Maps with callouts of the main quest, collectibles, Points of Interest, and locations of side quests.
One of the best features of Borderlands 2 is the weapons system. With this Borderlands 2 guide is also included an ultimate coverage of weapons, including a breakdown of firearm mechanics and the weapon generation system.
Not to mention Stats for the mob and mob family, challenges, achievements/trophies. It also shows how to customize and personalize in-game character.
More information about Borderlands 2 guide can be found by clicking here.
Borderlands 2 Ultimate Loot Chest
For some one who is a veteran Borderlands 2 player, then another highly recommend and must have item is the Borderlands 2 Ultimate Loot Chest. It is packed with the best and coolest stuff one can get for Borderlands 2. Check out Borderlands 2 Ultimate Loot Chest to learn more.