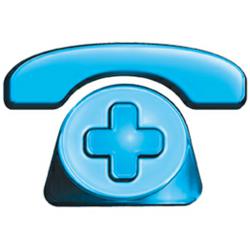 one in ten drivers have either been involved in an accident or have had a near miss that they attribute to having their music on too loud
(PRWEB UK) 20 September 2012
Research by car insurance company, Allianz Your Cover Insurance, has shown how much of a distraction listening to music can become when driving on the UK's busy roads. The poll suggests that one in ten drivers have either been involved in an accident or have had a near miss that they attribute to having their music on too loud.
This number increases to a staggering one in three in the 18 to 24 age group. Of the people surveyed by Allianz Your Cover Insurance, half of all motorists believed that having an enforced volume level on in car music could reduce the likelihood of drivers becoming distracted and causing a crash.
The groups most at risk included those who listen to jazz and blues music, with a quarter admitting to having been involved in an accident because they were concentrating too much on their tunes, whilst those who indulge in some classical tracks appear to be much more cautious drivers, with only 6% having experienced issues relating to being distracted.
As well as music, the respondents cited mobile phones (41%), children (44%) and talking to their passengers as serious distractions. Almost one in every five respondents admitted to having had an accident as a result of chatting to their passengers too intently.
Personal injury claim company, the Accident Advice Helpline, commented on the research,
"When you are driving on the UK's busy roads, any form of distraction can bring a risk to the driver's concentration. Sometimes all it takes is a momentary lapse to cause an accident, so drivers need to make sure they balance their enjoyment of the driving experience with their safety and the safety of others on the road.
"As an accident compensation advice specialist we deal with many people seeking car accident advice every day. Whilst we endeavour to offer the best accident claim help we can to our clients, we would also encourage any measures that reduces the number of people suffering as a result of a loss of concentration."
The Accident Advice Helpline offers free and impartial accident compensation advice to people involved in non fault accidents. The company can be contacted on their 24 hour freephone number, 0800 180 4123, for no obligation accident compensation advice.