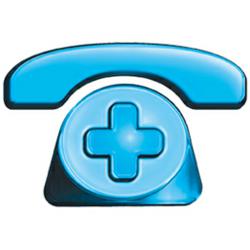 It is important for drivers to take responsibility to ensure the safety of their vehicles on the road each time they travel
(PRWEB UK) 21 September 2012
Last month the Department for Transport (DfT) released figures on the number and types of accidents that occurred on the UK's roads during the first quarter of this year. Leading accident claim online company, The Accident Advice Helpline has responded to these statistics by encouraging drivers to check their cars regularly to help avoid devastating accidents on the road.
The DfT statistics showed that overall there was a 3% decrease in the number of road casualties in the first quarter of the year, compared to the same period last year. Whilst this is good news, there was also a rise in the number of people who were killed or seriously injured on the roads of 1%, which equates to around 25,000 people. So, whilst there seem to be less accidents occurring in general, it does appear that the accidents are more serious than the same time last year.
The report also showed that there was a growing trend of children and bikers becoming injured or killed on the roads, with a rise of 9% for cyclists, 9% for children and 6% for motorbike riders. However, taking the bigger picture into consideration, the general trend for road accidents as a whole is a testament to the hard work of car manufacturers, safety campaigners and law makers as during the last 18 years the number of people killed or seriously injured on the roads has halved, despite the amount of road traffic having increased by 18% during the same period.
Leading accident and injury claims company, the Accident Advice Helpline, commented that they were encouraged to see that the general trend for road accidents was on the decrease, but stressed the importance of drivers taking responsibility to ensure the safety of their vehicles on the road each time they travel. They issued this checklist for drivers to follow before they set off on a journey:

Check the essentials once a week. Things like tyres, wipers and fluid levels are really easy to check and should be done once a week. Having unevenly pressurised tyres can cause loss of control on corners, and a failing wiper can reduce visibility significantly in rain.
Don't put off dealing with issues. In these tough economic times, it can be all too easy for drivers to leave things like poorly performing brakes and suspension issues until it comes around to MOT time, but problems like this can make the difference between getting home safely and not making it at all. If you spot a problem with your car, get it looked at as early as possible to avoid getting into trouble.
Notice the outside temperature. Although it is only September, the British weather is nothing if not unpredictable. Drivers can easily forget that it is freezing outside if they are warm and cosy inside their car, so check what the temperature is outside and adjust your driving style to suit.
Check for safety inside as well as out. Setting your headrests at the correct position for your height can make the difference between walking away from a shunt and ending up with severe whiplash. Check children's car seats are securely fastened and the appropriate size for the child, and secure any loose objects or pets in the car for their own safety and yours.
For more advice or to make an accident claim online, contact the Accident Advice Helpline on their free 24 hour helpline on 0800 180 4123.