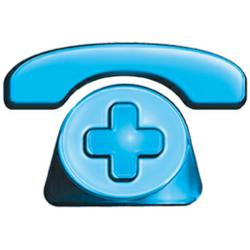 Typically symptoms start to show 6 – 12 hours after the accident, but it can take a couple of days or more before victims realise they are injured.
(PRWEB UK) 27 September 2012
Published in July this year, insurance company Axa carried out a survey of drivers and vehicles to see how the number of whiplash claims in the UK could be reduced. It stated that 65% of the half a million whiplash claims made every year could be avoided if people had properly adjusted headrests or better head restraints in their vehicles. Top UK claims management company, the Accident Advice Helpline, shows how the risk of whiplash can be avoided by drivers and passengers, and some of the key symptoms that might mean an accident victim has suffered this type of injury.
Over 1,500 claims are made every day in the UK for whiplash, equalling a total of around £2bn each year in insurance pay outs. Axa claimed that this could be reduced by up to £1.3bn if better headrests and advice was issued to drivers and passengers.
The Accident Advice Helpline is one of the leading claims management companies in the UK, and processes many thousands of whiplash claims each and every year, the majority of which relate to car crash claims. They offer the following advice on reducing the risk of whiplash:

Adjust the head restraint for every driver of the car – what works for your partner will not be right for you
Set the headrest so it's touching the back of your head
Ensure the headrest is locked in position, so that it won't move in an accident
Check your driving position – if you sit up and away from the headrest then you are risking a serious injury in a collision. Try to adjust the back of the seat so your back is fully supported and the headrest is as close to your head as possible
If your headrest feels spongy or looks to be in poor condition, consider replacing it or getting extra padding for it
Drivers and passengers who have been involved in car accidents that were not their fault often contact the Accident Advice Helpline for advice and support. Their car accident claim calculator can usually tell the injured parties if they have a case to claim compensation, but is not intended as a medical diagnosis tool. The Accident Advice Helpline therefore urges all drivers and passengers involved in accidents on the road to seek medical advice, particularly if exhibiting the following symptoms, which can be a sign of whiplash:
Pains in the neck area
Stiffness or difficulty turning the head
A feeling of being bruised or tender along the back of the neck
Loss of movement
Throbbing headache
As well as these common symptoms, there are a number of symptoms that may seem completely unrelated to the neck area, but which can be tell-tale signs of whiplash. These include:
Pain in the lower back
Pain or pins and needles in the hands and arms
Involuntary muscle spasms
Tiredness
Dizziness
Memory loss
Irritability
Problems swallowing
Blurred vision
Vertigo
Tinnitus
This list is not exhaustive, and sometimes whiplash can display some very odd symptoms in victims. Typically symptoms start to show 6 – 12 hours after the accident, but it can take a couple of days or more before victims realise they are injured. For this reason, the Accident Advice Helpline recommends all car accident victims attend a medical appointment as soon after the accident as possible even if they feel well.
For more advice on making accident claims UK residents can contact the Accident Advice Helpline 24 hours a day on their free helpline which is available on 0800 180 4123. Advice is also available via their car accident claim calculator on their website.