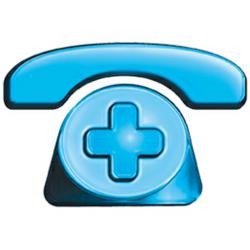 This report shows a need to ensure pedestrians have a safe place to travel
(PRWEB UK) 24 September 2012
Research undertaken by the University of Plymouth has found that people over the age of 70 are more than five times more likely to be killed from being hit by a car when walking than people in their 20's. However, this same age group is no more likely to die when behind the wheel of a car than younger people are, making it safer for older people to drive than walk.
Researcher, Jonathan Rolison, who headed up the study at Devon's University of Plymouth, commented on the change in focus as a result of these findings. He observed that the focus with similar research is usually about older drivers becoming a danger on the road, but this study suggests that the real issue is making the pedestrian environment a safer place for everyone.
The study used data from police records relating to fatal road accidents that occurred between 1989 and 2009. The findings showed that the risk of dying behind the wheel was no worse for over 70's than for young people, with 13 in 100 million trips ending fatally for younger people and 14 in 100 million for the over 70's. However, trips on foot showed significantly more risk for older people, with 23 trips in every 100 million being fatal for this age group, five times more than for pedestrians in their 20's.
Personal injury claim company, the Accident Advice Helpline, said that they were sometimes called in to deal with pedestrian accidents but that these can involve all demographics of the population.
"We spend every day working to give accident claim help to anyone who needs it," said a spokesperson, "and throughout the 12 years we have been in business we have dealt with the young, the old and everyone in between.
"As a leading personal injury claim company we work hard to make sure people who have been injured through no fault of their own get accident settlements in line with the trauma they have been through. This report shows a need to ensure pedestrians have a safe place to travel, and any action that comes as a result of such data would be fully supported by us."
People in the UK who have been injured in an accident as a pedestrian or in any other situation can contact the personal injury claim company for free advice and support in making accident and injury claims. Call the Accident Advice Helpline on 0800 180 4123.