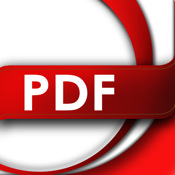 PDF Reader Pro Updated With More Functions and Multi-Language Support
(PRWEB) September 21, 2012
YUYAO Software, a mobile software application developer, has announced an update to enhance its universal document solution application, PDF Reader Pro. The new version of the app has upgraded to support multi languages including English, German, French, Spanish, Italian, Japanese, Traditional Chinese, and Simplified Chinese to serve its growing international user base. The latest update also aims to enrich users' mobile reading experience by offering better rendering performance and reinforced annotation functions.
Top ranked in the iTunes App Stores throughout the world, PDF Reader Pro has established global recognition as a cost-effective mobile document solution. To facilitate mobile working, Kdan Mobile has optimized the annotation functions of the app by adding document stamp options and designing a better way for text selection. With the latest version of PDF Reader Pro, users can easily annotate documents by tapping and sliding their fingers on the texts at will. Users can also print out their annotated files for further review. With constant improvements, YUYAO Software believes the company is moving on the right track to better customer satisfaction.
PDF Reader Pro has been praised by reviewers worldwide as a professional business app that optimizes users' workflow with a blend of powerful features ranging from saving documents to PDFs, scanning images to PDFs, annotating to signing PDF forms. According to YUYAO Software, PDF Reader pro is designed to address the market where customers are often on the move and seeking solutions for accessing, browsing, editing and sharing content at any point of time. "Unlike other competitors that divide features into different packages and sell them separately, we believe in providing a complete user experience by integrating all functions into one simple bundle," remarked Mr. Po-Cho Su, CEO of YUYAO Software.
Company Information
YUYAO Software is a world-leading application developer and publisher for mobile devices, including iPhone, iPad, and iPod touch. The company's mission is to create innovative and high quality software to enhance productivity at work and in daily life. Copyright (C) 2012 YUYAO Software. All Rights Reserved. Apple, the Apple logo, iPhone, iPod and iPad are registered trademarks of Apple Inc. in the U.S. and/or other countries.