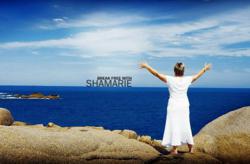 Wellness is more than physical health
Blackwood, South Australia (PRWEB) September 21, 2012
Metaphysician Shamarie Flavel has released a new video on her official website and YouTube channel to promote her Body & Mind Therapies and as the finest energy healer Australia has to offer. The video can be viewed here.
Her mission and passion is to inspire people to live their life well. She promotes that "wellness is more than physical health, it includes emotional stability, intellectual growth, connection with ones social group and environment, coupled with a sense of purpose."
The following is taken from her official website under the "ethos" page:
"Shamarie is skilled in directing and mobilizing you towards Balance and Wellness. From a philosophical standpoint, she is a vitalist. She believes everything in the universe at its basic level is energy and everything that exists in the universe has an intelligent coherent Vital Force. Disease and dysfunction is a result of an unbalanced expression of this Vital Force either individually or collectively."
About Shamarie Flavel
Shamarie is a gifted Sensitive. Being a Sensitive is a two edge sword. The upside is that her sensitivities allow her to facilitate healing for others. The down side is that she can be adversely affected by the disharmony in the people and environment around her.
Her primary clinic at Blackwood is a beautiful hill property that offers the sanctuary and tranquility very necessary for wellness recovery.
Shamarie successfully combines her sensitivities and intuition with a very keen intellect. Many are surprised at how effortlessly she moves between the ethereal world of spirit and the mundane world. She easily combines the wisdom of spirit with the knowledge of the world in a very practical way that all can understand and appreciate.
Shamarie has been helping others regain their wellness for over 15 years. In this tim she has never stopped learning and has obtained an impressive list of qualifications. She considers greatest achievement has been the creation of the healing and self-development therapy Biosenetics.