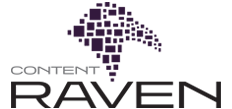 Marlborough, MA (PRWEB) September 19, 2012
Content Raven, a content security company that helps enterprises achieve greater control over their intellectual property as it is being shared externally, today announced that it has appointed Ron Matros chief executive officer, effective immediately. Matros will lead the fast-growing company as it builds on its market successes since launching its award-winning content security solution earlier this year.
Matros has significant experience and an impressive track record in building high-growth companies. Most recently, he was the CEO and president of Woburn, Mass.-based Inmagic, Inc. He has previously held leadership positions with MetaCarta, Inc., and iConverse, Inc., where he was responsible for building the company's awareness in the U.S. and raising capital. Matros also served as president of OpenMarket, Inc., and FutureTense, Inc., where he successfully managed each company individually, and served as CEO after the companies merged.
Content Raven has developed a unique cloud-based content control and analytics solution that enables companies to reduce the risk of data exposures and eliminate revenue loss associated with unauthorized access to sensitive and valuable corporate information. Users push controlled content from where they want, to whom they want, making Content Raven the first solution to effectively empower organizations with total authority and ownership of their critical intellectual property – no matter what content type it is, where it goes, or what device it is consumed on.
"Content Raven has a unique content security technology that is immensely valuable to enterprises in practically every industry sector," said Matros. "The market response to Content Raven's solution has been extremely positive, and its rate of adoption impressive. The company is poised for exceptional growth, and I look forward to leveraging my experience and relationships to help them achieve it."
About Content Raven
Content Raven empowers enterprises of all sizes to control intellectual property and other valuable content as it is shared externally. The company provides content distribution and control through the cloud, with usage analytics, to mobile and other devices focused on rich media. Content Raven's end-to-end content control and analytics solution enables users to securely and easily share and track rich media, video, and other critical documents without risk of loss or abuse. Easy to use, with no software installation required, Content Raven is the first and only cloud-based content control solution that supports multiple devices, including mobile, and any type of content format. Companies around the world, including EMC, Gryphon Networks, and Waters, use Content Raven to control how their outbound content is consumed and managed. Content Raven is headquartered in Marlborough, MA.