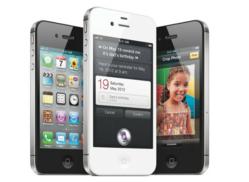 (PRWEB UK) 20 September 2012
Within one day of the iPhone 5 announcement the pre orders of the Apple's new smartphone hand already topped the 2 million mark, doubling the record set by its predecessor. As well as setting the record for the fastest selling phone, it also tips the scales as Apple's most expensive phone, with the basic price up from £499 for the 16GB iPhone 4s, to £529 for the equivalent iPhone 5.
And while the new features will amaze the masses, the sting in the tail could be the price tag if the phone were to get damaged or broken. To ease that pain, gadget insurer Protect your bubble has launched a 10% off iPhone insurance sale. Having started on the 13th September the sale not only offers 10% off iPhone 5 insurance, but also offers 10% off new insurance polices for any model iPhone.
"We know there are lots of people out there that are struggling with old damaged iPhones, hoping their phone will last until they can upgrade" said Paul Taylor of Protect your bubble. "We also know that many people may consider forgoing insurance to upgrade their accessories, and while we understand that, we hope it doesn't happen, so have decided to offer 10% off for anybody that takes out a new iPhone insurance policy".
With the new prices starting from £5.39, and the offer looking set to end on the 12th October, consumers need to be quick if they want to save a little money to spend on new apps and accessories! To receive the discount visit Protect your bubble and enter code iphone10.
About Protect your bubble:
Protect your bubble is the UK biggests specialist online gadget insurance provider, offering low-cost insurance cover for iPhones, Smartphones, iPads, laptops, tablet PC's and more. Quotes can be obtained for your gadgets via the following URLs:
iPhone Insurance: uk.protectyourbubble.com/ip-iphone-insurance.html
Gadget Insurance: uk.protectyourbubble.com/gadget-insurance/
Laptop Insurance: uk.protectyourbubble.com/li-laptop-insurance.html
Find Protect your bubble UK on the following social networks:
Facebook: facebook.com/ProtectYourBubble
Twitter: twitter.com/protectyrbubble
YouTube: youtube.com/protectyourbubble