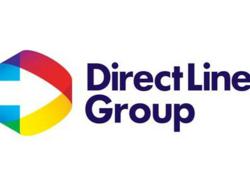 Direct Line Group have launched a section of their recruitment site dedicated to graduates, interns and students.
London (PRWEB UK) 21 September 2012
On the brand new Graduate and Intern section on the Direct Line Group careers website, there's a wealth of information about graduate schemes, internships and industrial placements alongside available insurance jobs and information about the huge range of careers in the industry.
It's a fantastic new resource for the recently-qualified, nearly qualified or really qualified, and its purpose is to give information and insight into the opportunities available to those who are ambitious, enthusiastic and have a passion for helping people.
The Direct Line brand is a home and motor insurer. The Direct Line Group, is more than that, it is the leading UK personal lines insurer, operating across five segments – motor, home, rescue, commercial and international. They do so with a portfolio of brands including Churchill, Privilege and Green Flag.
Interns, graduates and students on an industrial placement will benefit from training and support towards qualifications, and graduates start as a full-time, permanent employee, so will immediately receive the security and benefits due to any Direct Line Group employee. Those benefits include pension funding of 9% of base salary, income protection, life assurance and a host of product discounts like free travel insurance and breakdown cover and half price car and home insurance.
Great communicators, master managers and those with a head for mathematics will be sure to find a niche across the three distinct areas of the industry that the Direct Line Group programmes are focused around.
Analytics involves pricing, underwriting and actuarial science, and would be perfect for anyone looking to apply the numerical and communication skills they've developed during their studies. Those who are ambitious and love working with teams and technology should take a look at the internships and graduate schemes available in the field of claims analysis and people management.
Direct Line Group are also looking for students with big ideas, plenty of ambition and a talent for analysis: the Strategy, Business Transformation and Technology department will take them through training until they can take an instrumental supportive role to help the company make big changes and weather challenges.
The graduate, internship and industrial placement section on the Direct Line Group careers website will also provide inside information from the insurance industry in the form of employee profile videos, as well as news about campus events coming to universities across the country. There's also crucial advice about writing applications, what qualifications are needed to go forward and how to make the most of the training that's on offer.