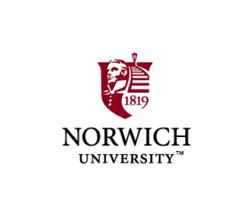 Northfield, VT (PRWEB) September 19, 2012
Norwich University Semper Fidelis Society and Naval ROTC are hosting the 2012 Walter N. Levy Challenge presented by the Knotty Shamrock, an endurance race this Saturday beginning at 8 a.m. outside Sabine Field.
The race is open to the public, and participants (18+) can register in a four-person team or individually at Active.com.
Participants will compete for prizes on a 6.5 mile course rife with tough challenges like the steep grade of Hill 488; Quang Nam mud crawl; Rock Pile ammo resupply mission; pull-up challenge; Hue City ruck run; and the Da Nang serpentine.
Walter N. Levy attended Norwich University in 1960 and was a Marine Corps Second Lieutenant Infantry Officer who was killed in action on September 18th, 1965 in Quang Nam Province, South Vietnam. The event is held in his honor and proceeds in part will be donated to a NROTC scholarship and the Semper Fi Fund.
Norwich University is a diversified academic institution that educates traditional-age students and adults in a Corps of Cadets and as civilians. Norwich offers a broad selection of traditional and distance-learning programs culminating in Baccalaureate and Graduate Degrees. Founded in 1819 by Captain Alden Partridge of the U.S. Army, Norwich University is the oldest private military college in the United States of America and the birthplace of our nation's Reserve Officers' Training Corps (ROTC). http://www.norwich.edu