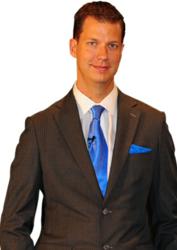 Los Angeles (PRWEB) September 24, 2012
JT Foxx has committed his energies to fighting scammers, frauds and anyone who tries to ruin someone's business by way of slandering their reputations online.
As a refreshing change from websites like RipOff Report, serial entrepreneur and leading wealth coach JT Foxx has launched a website that undercuts all of the existing "complaints" websites, where people can leave positive feedback and read reviews that aren't full of personal attacks.
This latest "anti-complaint" measure is part of a larger initiative that JT Foxx launched earlier this summer; he is also teaching entrepreneurs how to protect themselves from social pariahs online at all of his upcoming events and at Mega Partnering VI, to be held in Los Angeles later this fall.
About JT Foxx
JT Foxx started investing with nothing more than a rusted out Ford pick-up truck, $974 dollars and 1 cheap suit. Now just 6 years later, he has acquired and sold over 500 properties, closed over $40 million in real estate deals.
He is a serial entrepreneur and the host of the syndicated weekend radio personality of the "J.T. Foxx Show" in the U.S. and Canada.