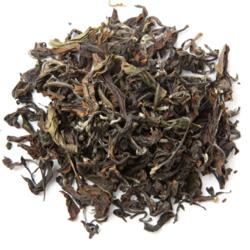 By extending our selection of teas, we hope to provide more life-saving medical care to people in rural Africa.
Clovis, CA (PRWEB) September 21, 2012
Beginning in September, Compassion Tea Company will add four new teas to its extensive selection of teas. West Cape Chai and Jade Cloud are both Organic, Fair Trade Certified. Coconut Oolong and Bai Hao Premium oolong are both Taiwanese teas. "By extending our selection of teas, we hope to provide more life-saving medical care to people in rural Africa," explains Compassion Tea president, Lee Kennedy. "Including Fair Trade Certified teas in our line-up makes sense with our mission of providing compassionate care for the world's least served," Kennedy continued.
West Cape Chai is based on a caffeine-free rooibos and is spiced with cardamom, ginger, cinnamon, clove, fennel, star anise, ramon nut (which has a coffee-life flavor), black pepper, licorice root, and peppermint – all of which are organic and Fair Trade Certified.
Jade Cloud is a green tea from the Zhejian Province of China. The tea budset (a bud and two leaves) can only be picked between late March and early May in order to insure the best quality flavor. This particular green tea is fired in three different methods, which creates a complex flavor of toasted chestnut and subtle floral notes as well as a pleasing mixture of green leaf colors.
Bai Hao Premium oolong, also commonly known as Eastern Beauty, is harvested after the green leaf hopper bug has been through the low elevation gardens scattered around Taiwan. The bugs nibble the leaves and thus begin the oxidation process while the leaves are still on the bush. This process is what creates the unique oolong flavor.
The Coconut Oolong is based on the Bao Zhong oolong, which has floral notes of lilac and lily. The tea has a smooth, creamy coconut flavoring.
The Fair Trade Certification is granted by Fairtrade International (FLO), a non-profit organization seeking to develop and review Fairtrade Standards. One of the largest Fairtrade labeling initiatives, Fairtrade International has 25 members world-wide. Compassion Tea's new Jade Cloud green tea comes from the Xuan En Yisheng Tea Co-op, which includes 1,215 families totaling about 3,645 people. Funds from the Fair Trade Certification have been used by the co-op to improve roads and infrastructure in the villages, to create hospitals and elderly care centers, to improve education, to provide health care insurance for all 3,645 members, and to establish a fund for supporting the most impoverished co-op member families.
Compassion Tea Company currently offers a selection of nearly 100 teas ranging from blacks, whites, greens, oolongs, and blends as well as decaffeinated teas, herbals, tisanes, and rooibos teas. The teas are sold as loose leaf or in pyramid bags. While teas may be purchased individually, most teas are sold through the Compassion Tea membership program. Monthly memberships begin at $10 per month and offer two teas per month, discounts on other teas and accessories, discounted shipping and handling, and "members only" specials. Members derive pleasure not only from the high quality tea they receive but also from the knowledge that their membership fees are supporting a worthy cause.
Compassion Tea Company began when a core group of CompassioNow board members pledged to find a more sustainable method for raising funds for the work of CompassioNow. Founders Ed and Wendy Bjurstrom, Jack and Chris Faherty, and Lee and Anne Kennedy have all been to Africa and have worked alongside medical staff at various clinics including Tanzania Christian Clinic in Tanzania, Karero Medical Center in Kenya, Lily Medical Centre and 1000 Hills Clinic in South Africa, and Mission Medic Air and clinics accessed through Mission Medic Air in Zambia.
Moved by the great need for medical care in rural parts of Africa, Ed and Wendy Bjurstrom founded CompassioNow in 2005. The foundation sends pharmaceuticals, medical supplies, and funding for staff and projects and makes annual trips to the various clinics in order to ascertain their unique needs. Two Compassion Tea directors took 250 lbs. of medical supplies such as vitamins, wound dressings, and eyeglasses to two South African clinics this past July. Clinics have been chosen both for their Christian mission and for their willingness to partner with CompassioNow.
In an effort to "share tea, save lives," Compassion Tea Company sells premium teas online and donates 100% of its after-tax profits to CompassioNow. Through the sale of tea and tea memberships and its innovative relationship with CompassioNow, Compassion Tea Company provides medical care to "the world's least served."
About Compassion Tea Company
Compassion Tea Company is known for its excellent products and services and is widely recognized for donating 100% of its after-tax profits to bring health and healing to individuals and communities in rural Africa. The relationship between Compassion Tea Company and its parent organization, CompassioNow, is an innovative linkage between premium products and funding for a great cause.
Linda Taggart, Director
1-855-SHR-TEAS
Linda (at) compassiontea (dot) com
http://www.compassiontea.wordpress.com