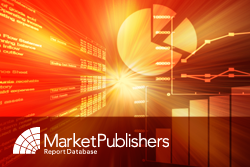 London, UK (PRWEB) September 19, 2012
Japan's current installed solar capacity has reached almost 5 GW, making it the third largest nation in terms of solar power, behind only Germany and Italy but by a large margin. Japan was, in the late 90s and early 2000s, the world leader in solar power but the withdrawal of certain effective policies and shifting focus on nuclear power decreased its solar growth considerably. It has revamped its solar power development and added more than 1 GW of solar installed capacity in 2011, the largest in a single year. Majority of this is grid connected and distributed through the utility companies.
Japan is also the world leader in manufacturing solar cells, modules and other equipment required for solar power generation. This expertise and credibility certainly augments the country's efforts to become solar dependent and, thus, less reliant on fossil fuel exports or nuclear power.
New market report "Japan Solar Power Sector Analysis" elaborated by Kuick Research has been recently published by Market Publishers Ltd.
Report Details:
Title: Japan Solar Power Sector Analysis
Published: September, 2012
Pages: 70
Price: US$ 800.00
http://marketpublishers.com/report/industry/energy/japan-solar-power-sector-analysis-kuick_research.html
The report offers a comprehensive analysis of Japan's solar energy market, detailing all the factors responsible for the current high growth of the industry while extrapolating these factors to show that the future of solar in Japan is indeed bright.
Key Topics Covered:

solar power sector overview;
solar power as preferred source for clean energy;
feed in tariff structure;
photovoltaic module manufacturing;
upcoming solar power projects;
factors driving the solar power sector;
future of solar power generation;
policy & regulatory landscape;
PEST analysis;
competitive landscape including profiles of the top players such as Kyocera, Panasonic – Sanyo, Mitsubishi Electric, Suntech Power Japan, Solar Frontier, and Sharp.
Report Contents:
1. Solar Power Sector Overview
1.1 Installed Generation Capacity
1.2 Solar Radiation & Potential
2. Solar Power as Preferred Source for Clean Energy
3. Feed in Tariff Structure
4. Photovoltaic Module Manufacturing
4.1 Production by Type: Single Crystal, Multi-Crystal & Thin Film
4.2 PV Module Consumption in Domestic Markets
4.3 Exports
5. Upcoming Solar Power Projects
5.1 West Holdings to Develop US$ 1.3 Billion of Solar Plant
5.2 200 MW PV Station in Tomakomai by Softbank
5.3 Toshiba to Build Solar Photovoltaic Fields in Minami Soma
5.4 Kagoshima Mega Solar Power Corporation to Operate 70 MW Plant in South Japan
5.5 Mori Trust to Build Solar Plant in Fukushima Prefecture
5.6 JGC Solar Power Plant in Oita Prefecture
5.7 Tahara Solar Wind Project
5.8 bSolar to Build 730 kW Ground Mounted Solar Project
5.9 Inpex Mega Solar Plant in Joetsu
5.10 Renogy plans a 1.2 MW Solar Plant in Saga
6. Factors Driving the Solar Power Sector
6.1 Small PV System Not Regulated Under Factory Location Act
6.2 Negative Public Opinion Regarding Nuclear Power
6.3 Focus on Renewable Energy to Meet Electricity Demand
6.4 Dominance of Domestic Solar Panel Manufacturers
6.5 Investment in Solar Plant & Panel Manufacturing Units
6.6 Declining Module Prices for Residential Segment
7. Future of Solar Power Generation
8. Policy & Regulatory Landscape
8.1 Subsidy for Residential PV Systems
8.2 Promotion of the Use of Non fossil Energy Sources and Effective Use of Fossil Energy Source Materials by Energy Suppliers
8.3 Project for Promoting the Local Introduction of New Energy
8.4 Project for Supporting New Energy Operators
8.5 New Energy and Industrial Technology Development Organization
8.6 Ministry of Economy, Trade and Industry
9. PEST Analysis
9.1 Government Focus Towards Solar Power Development
9.2 Feed In Tariff Lead To Economic Advantage
9.3 Solar Power Preferred over Nuclear Energy by Society
9.4 Japanese Companies Dominance in PV Manufacturing Technology
10. Competitive Landscape
10.1 Kyocera
10.2 Panasonic - Sanyo
10.3 Mitsubishi Electric
10.4 Suntech Power Japan
10.5 Solar Frontier
10.6 Sharp
List of Figures
More new market reports by the publisher can be found at Kuick Research page.