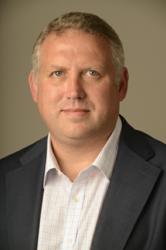 We want Abiquo to be the first name in private cloud.
London, UK. (PRWEB UK) 19 September 2012
Abiquo, the most advanced cloud software platform for enterprise and service providers, has appointed industry trailblazer Jim Darragh as Chief Executive with a vision to aggressively grow the business and deliver shareholder value.
Darragh takes the helm at Abiquo from SVP & General Manager of the Stingray business unit at Riverbed Technology, a role he began in July 2011 following his influential leadership as CEO at Zeus Technology. Darragh was instrumental in the acquisition of Zeus by Riverbed in 2011, spearheading an award-winning exit that attracted considerable attention in the European equity markets. The valuation of Zeus reflected Darragh's impact in delivering strong revenue growth, robust product and go-to-market competitiveness, supported by a handpicked world-class management team.
With a long history of building successful international software businesses across the industry at SAP, CA Technologies and BMC Software, Darragh has ambitious plans for Abiquo.
"My mission is to take full advantage of a great product in a high growth market and compete hard for market share. Our focus will be on the enterprise and managed services cloud software sectors and we intend to shake up the status quo to give IT leaders a simple decision to make," Darragh comments.
"We want Abiquo to be the first name in private cloud. We are hypervisor agnostic which gives us unique ability to enable self-service cloud provisioning for any business looking to build, use or sell enterprise cloud services. The market landscape is wide open for us and I'm hugely excited at the prospect of aggressively growing our global footprint," he continued.
Bernard Liautaud, Partner at Balderton Capital, Director of the Board at Abiquo and founder of Business Objects commented: "Jim is a strong leader with deep understanding of what it takes to succeed in the software market. We have great confidence in his ability to fulfil Abiquo's potential in this fast growth market and we look forward to supporting his global strategy."
Abiquo's software provides a single platform and portal to manage and control provisioning of compute, storage, networking and pricing within a virtual private cloud environment. The product includes policy-based tiering for SLA management and allocation of cloud infrastructure, delivered as a self-service model to users and customers.
About Abiquo
Abiquo delivers the industry's most advanced Enterprise Cloud software solution, enabling enterprises and service providers to rapidly build and manage a fully automated and governed, self-service, multi-hypervisor cloud from globally deployed resources. Abiquo's award-winning solution has been highly rated in independent market and vendor reports by leading industry analyst firms, and its customer base includes many Global 2000 enterprises, government contractors and leading MSPs. Abiquo is privately held, and operates from headquarters in the UK with offices in Europe, North America and Asia Pacific, and through its extensive global partner network.