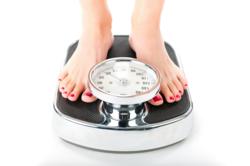 Autumn can be a particularly tough time to avoid the pitfalls of yo-yo dieting.
Fort Washington, PA (PRWEB) September 20, 2012
The start of the New Year and "bathing suit" season are traditionally known as motivators for beginning a new diet. But, the nation's leading home delivery weight loss company, Nutrisystem, says every Monday is a big "start day" for diets. They also warn the fall season may be high-risk for American waistlines and is a critical timeframe to focus on weight loss goals and avoid common weight management traps.
Autumn can be a particularly tough time to escape the pitfalls of "yo-yo dieting. There's a term weight loss scientists use to describe the frustrating pattern of losing weight, gaining it back, losing it, gaining it back, and so on. It's called "weight cycling."
Does Yo-Yo Dieting Jeopardize Success?
A research study by Caitlin Mason and colleagues, recently published online in the Journal of Metabolism, directly addresses the issue of whether the cycle of losing weight and then regaining it somehow damages one's metabolism and sets them up for failure in future weight loss attempts. The study essentially concludes being a yo-yo dieter does not mean one will lose less weight or get less benefit from weight loss than someone without a history of weight cycling. This is good news for the millions of Americans who tend to beat themselves up over what is, in fact, a very common pattern.
5 Tips for Avoiding Dieting Pitfalls
1. Play Defense with Exercise: Often people lose lean mass when they lose weight and they don't always recover the lean mass (muscle you lose along with fat) if they gain overall weight back. Incorporating physical activity into weight loss efforts helps preserve muscle mass during weight loss and hedge against gaining back pure fat.
2. Don't Wait: Many people wait for "just the right moment" to start a diet. Often it never comes. The fall (autumn) season can be particularly tricky, because people who do not have a plan in place will run into the holidays (notorious for weight gain) and then have a potentially bigger amount of weight to lose at the start of the New Year. If you start a diet regime and lose a sensible two pounds a week starting October 1, you could be down 15 pounds by Thanksgiving and 30 pounds by New Years.
3. Curb Your Grocery Store Bill: Sometimes people erroneously think they have to make a financial investment to eat better food or go on a diet and are reluctant to do so, especially after spending on back to school shopping and with the holidays approaching. Generally, they can actually save money by having food delivered to their home and cutting their grocery store bill accordingly. Some home delivery weight loss programs cost as low as $8 a day and can be complimented with affordable canned or frozen vegetables.
4. Share Your Success: In addition to "buddying up" and dieting with a spouse, sibling, son or daughter, friend or colleague, encouraging someone who needs a little extra encouragement, can help a dieter stay on track. NFL legend, Terry Bradshaw, who recently lost 32 pounds appeared last week on ABC's "The View" and relayed a story about flat-out telling a friend of his, "You're fat! You're going to die!" He went on to share he had given his friend two months of Nutrisystem as a gift and that his buddy is already down 9 pounds.
5. Don't Give Up: There is a great deal of skill involved in long-term weight control. Like most other skills, there are some "naturals" who can master the drill quickly, but they are the exceptions. Structured programs that take out the guesswork often work best for weight loss and as a maintenance tool.
More information, including customer testimonials and images, is available in the Nutrisystem News & Information Center at Nutrisystemnews.com. Orders can be facilitated by visiting http://www.nutrisystem.com/success4u or by calling 1-888-841-2572.
About Nutrisystem
Having helped Americans lose millions of pounds over the last 40 years, Nutrisystem, Inc. (NASDAQ: NTRI) develops evidence-based programs for healthy weight management, and is the leading provider of home-delivered weight loss meal plans. Nutrisystem offers balanced nutrition in the form of low glycemic index meal plans designed for men and women, including seniors, vegetarians and the Nutrisystem® D® program for people with diabetes or at risk for type 2 diabetes. Nutrisystem® plans include a wide variety of pantry and fresh-frozen entrees and snacks to aid in program satisfaction and adherence, as well as transition plans to support long-term success. The Fort Washington, PA-based company also provides weight management support and counseling by trained weight-loss coaches and registered dietitians, as well as through an engaged online community, online tools and trackers, mobile apps, cookbooks and more. Healthcare professionals may learn more about the programs by visiting http://www.nutrisystem.com/hcp. The Company has also introduced a new in-store retail line, Nutrisystem® EverydayTM products, comprised of nutritionally balanced bars, smoothies, bakery and breakfast items aimed at consumers who aspire to eat healthier.