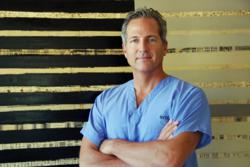 "It is always better to try and find surgical care close to home. Surgery shouldn't be cut-rate."

- Dr. John J. Corey MD
Scottsdale, AZ (PRWEB) September 19, 2012
Looking refreshed after a vacation may have a whole new meaning, according to high trends in medical tourism outside of the U.S. Traveling abroad for Plastic Surgery is becoming more and more popular but what exactly are the benefits and more importantly, what are the risks? Scottsdale Board Certified Plastic Surgeon, Dr. John Corey says there are several things for patients to consider before jumping on a plane for a low-cost procedure.
In 2009, the Deloitte Center for Health Solutions reported that medical tourism would see a 35 percent yearly growth rate outside the U.S in coming years. According to Dr. Corey, with such a high percentage of growth, consumers should research all the facts in order to make wise medical decisions.
"I did part of my cosmetic surgery training in Brazil and they have some of the most talented surgeons in the world, some of whom come here to the States to lecture each year," said Dr. Corey. "But knowing what to look for and how to find them may not be that easy and mixing travel and surgery can have risks of its own."
Dr. Corey said it is possible to find good work abroad, in a safe environment and all while paying less than you would in the U.S. He warns that even with all that, it still may not be worth it. Dr. Corey explained that a long trip is often stressful enough without the surgical recovery and if there are complications, getting care back at home may be hard to find.
"Doctors in the U.S. are reluctant to assume the care and responsibility of someone from another country that they have never met," said Dr. Corey. "It is always better to try and find surgical care close to home. Surgery shouldn't be cut-rate."
Dr. Corey added that if you must travel, to obey the following guidelines:

Try and find a surgeon that is affiliated with one or both of the Plastic Surgery societies based in the U.S. The American Society of Plastic Surgeons and The American Society for Aesthetic Plastic Surgery have members abroad and is a great place to start.
Consider that depending where the surgery takes place there may be language barriers .
Stay as long as you can to recuperate near your doctor and to monitor for possible complications before you return home.
Find out If the abroad doctor knows any associates near you, should there be follow up care needed.
Never let money be your biggest reason to seek out surgery abroad. Many times, you do get what you pay for.
Attribution:
http://www.deloitte.com/view/en_US/us/Insights/centers/center-for-health-solutions/55d9f278c9184210VgnVCM200000bb42f00aRCRD.htm
http://www.travelmarketreport.com/medical?articleID=7334&LP=1
About Dr. John Corey
John J. Corey has been has practiced in Scottsdale, Arizona, since 1993. Dr. Corey is a Board Certified Plastic Surgeon. He performs all types of plastic surgical procedures. He lectures at Arizona State University. He is an Affiliate Assistant Professor at Midwestern University. He is a faculty member at the Osler Institute which provides hands-on review for practicing plastic surgeons nationwide who are preparing for their own Board certification. For more information, visit his website at: http://www.doctorcorey.com