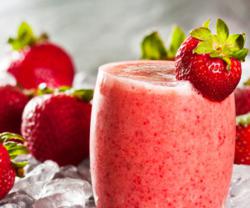 (PRWEB UK) 21 September 2012
It's the most important meal of the day, and we often forget about it. But skipping breakfast could be keeping 15lbs extra pounds on your frame – weight that could be gone within a month.
The new Bio-Synergy Activate Protein Shake Diet has now been released and is available on their website at http://www.bio-synergy.co.uk/blog/
A simple Activate protein shake for breakfast could help you lose 15lbs in a single month by improving your intake of quality nutritionals, boosting your metabolism, and preventing unhealthy snacking or binge-eating later in the day.
Activate is a quality protein powder that can be easily mixed with fruits, veggies, and water/skimmed milk to create a complete breakfast in just seconds. A delicious Activate shake is low in calories, and packed full of quality protein, vitamins, and antioxidants. By substituting an Activate shake for standard cereals or rolls, an average person could end up avoiding 1700 calories a day.
As a source of premium protein, Activate can revolutionise your breakfast. Instead of a harmful blood-sugar spike that comes from cereals or rolls, protein provides a long-lasting source of nutrition and leaves you feeling fuller for longer.
Eating protein gives the body a bigger metabolic boost than just carbohydrates or fats. In addition, the consumption of protein ensures the maintenance and health of muscle mass. Muscle, in turn, burns roughly 3 times more calories than fat, and leads to continued gains in weight loss.
What's more, Activate comes with a dose of Green Tea and B vitamins, which not only provide a source of antioxidants and assist in overall health, but have been shown to maintain and increase metabolism functions.
Beyond the nutritionals, whipping up a healthy Activate shake takes only seconds, making it quick and easy to make sure you enjoy a delicious protein shake before jetting out the door.
The Math
Skipping breakfast harms the body's metabolism and leads to unhealthy eating habits later in the day. Switching to an Activate shake ensures a full nutritional intact of vital B vitamins and antioxidants, in addition to providing premium protein as fuel throughout the day.
Benefit & Daily caloric benefit
Replace unhealthy breakfast: 300
Stops frequent snacking: 300
Protein for fullness and improved metabolism: 400
Green Tea improves metabolism: 150
B vitamins improve metabolism: 150
Minimise morning stress for less cortisol: 100
Avoid binge-eating: 300
Total calories avoided per day: 1700
Total calories avoided per month: 5300
Total pounds equivalent of 5300 calories: 15 lbs
Sample Recipe
Simply blend up:
1 handful frozen strawberries
1 banana, chopped
1/2 cup of skimmed milk
3 ice cubes
2 scoops Activate Strawberry
Simply pour into a glass and enjoy!
1 serving = 300 calories
More Info
Active Woman Activate is available from Argos, Revital, Holland&Barrett, and Boots, as well as online at discount-supplements.co.uk, amazon.co.uk, predatornutrition.com, and bio-synergy.co.uk