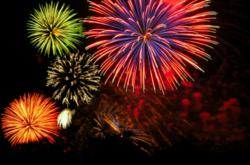 Aberdeen, New Jersey (PRWEB) September 21, 2012
Fireworks show to take place this weekend, and it's FREE! Invite your family and friends to this great event hosted by Quality 1st Basement Systems!
Tom Roman and his team at Quality 1st Basement Systems will be hosting a fireworks show after the softball game on Saturday, September 22, 2012. The show will begin immediately following the game at Fireman's Field. Bring your family and friends to this awesome event!
Quality 1st Basement Systems will be sponsoring this year's fireworks display at Aberdeen Day! We have a lot to celebrate this year with our new location opening this winter at 359 Highway 35 in Aberdeen, New Jersey. Come and meet your new neighbors at the Aberdeen Day Celebration of the township and its residents!
Aberdeen Day will be an exciting jam-packed day of activities including a salute to armed forces veterans, food and arts and crafts for the whole family. The fascinating fireworks show will take place immediately following the "Mayors Trophy" softball game set to begin at 7:30pm, between Aberdeen's fire and police departments. It will be held at Fireman's Field at St. Josephs Church in Keyport, NJ. Come meet the great team of Quality 1st Basement Systems, your new neighbors, at Matawan/Aberdeen Regional High School between 11am and 4pm!
Tom Roman's Quality 1st Basement Systems is moving from its current location in Perth Amboy, New Jersey to its new location at 359 HWY 35 in Aberdeen. Quality 1st is a member of the internationally renowned Basement Systems Inc., network. For more information about basement waterproofing or crawlspace and foundation repair, please call 732-697-0557 or visit http://www.quality1stbasementsystems.com.