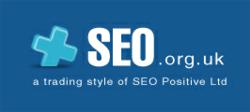 Amazon had enjoyed a 73% increase in search queries over the past year and a 29% increase in net sales in this year' second quarter
(PRWEB UK) 19 September 2012
SEO.org are an online promotions company specialising in Search Engine Optimisation (SEO). Naturally Google's search engine is key to the business and due to that, SEO.org are keen to keep up to date with the latest news and developments involving Google.
A recent investigation by ComScore found that online shopping superstore Amazon had enjoyed a 73% increase in search queries over the past year and a 29% increase in net sales in this year' second quarter. These statistics will have no doubt drawn the attention of dominating Google who have been top of the search engine pops for over a decade. Google's search engine, which many of us use for buying products and services, makes up roughly 20% of its overall traffic.
A study conducted by Boston Consulting Group has estimated that 3 billion people will have access to the internet by 2016 and 80% of those will use a mobile phone to surf the web. This will impact the future of search engines as sites like Amazon have their own app whereas Google is just a search bar. Also the increasing popularity of the Kindle increases the chances of being the favourite and only destination online.
A member of the search team at SEO.org shares his opinion:
"Anyone who uses the internet has taken Google's search engine almost as standard, automatically using it for search queries without hesitation- this may all be about to change. Amazon's Kindle has captivated a hefty 54.4% of the Android tablet market in America and prior to its launch it was suggested that it might not even be in the same league as the ipad. Amazon have disproved public opinion once already, they may just do it again as they clamber over Google to be on top of the search industry."
Seo.org.uk is an Essex-based company with the aim of bringing effective yet affordable online marketing services to companies from all industries and backgrounds. The company offers a huge range of services including search engine optimisation, Pay Per Click account management, social media marketing and website design.