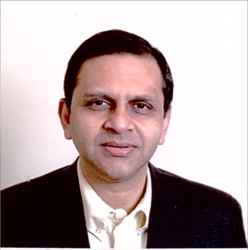 "The appointment of M.K Srinivasan in the US will help complement the executive team that is already in place, and help with taking the business to new heights." -Uday Shankar, CEO Star Network
New York, NY (PRWEB) September 20, 2012
A relentless flurry of innovation, new cable launches and game-changing initiatives has placed the Star international business on a high growth trajectory. The North America business has been an important contributor to this success, especially with some new cable launches, as well as groundbreaking consumer-oriented and advertiser-focused initiatives. All of these steps are laying the groundwork for Star to take a dominant position in the television landscape in North America.
To help spearhead the growth of Star in the US and Canada, it was announced today, that an industry veteran, M.K. Srinivasan, has been appointed as Senior Vice President, North America. With almost 25 years of experience in the South Asian market in the US and Canada, M.K. Srinivasan has worked closely with most of the major television channels, and is well connected with the media and community across North America. Reporting directly to Rajan Singh, Executive Vice President, International Business, M.K. Srinivasan will be tasked with "changing the game" yet again to facilitate the growth of Star's business. To accomplish this goal, he will be working closely with Rajan Singh.
Uday Shankar, CEO Star Network said "The phenomenal success of the international business in the last couple of years has firmly etched Star network as the undisputed leader in international markets. The appointment of M.K Srinivasan in the US will help complement the executive team that is already in place, and help with taking the business to new heights."
Rajan Singh, Executive Vice President, Star International Business says "I am pleased to announce the appointment of M.K. Srinivasan as Senior Vice President. His years of experience in the US marketplace will help cultivate new relationships and strengthen existing ones, leading to a positive impact on the overall business. I am looking forward to the new challenges and opportunities that we will be pursuing aggressively."
About STAR
STAR India, the leading Media and Entertainment conglomerate, has the highest reach amongst the country's broadcasters, beaming to over 400 million people, every week across India and over 65 countries across the globe. Its portfolio includes 33 channels in eight languages, including STAR Plus, Life OK, STAR Gold, Channel [V], STAR Jalsha, STAR Pravah, STAR World, STAR Movies, STAR Utsav; along with the joint venture channels Asianet, Asianet Plus, Vijay TV, Suvarna, ABP News, ESPN and STAR Sports. STAR India also manages a portfolio of business ventures including DTH operator Tata Sky; Content Aggregator MediaPro; News Channel operator MCCS; Film Production and Distribution Business Fox STAR Studios India and STAR CJ Home Shopping. STAR US:
News Corp Star US LLC is one of the largest distribution network and leading choice for South Asian channels available in Hindi in the U.S. The channel portfolio in the U.S. includes Star India Plus, Star India Gold, Life OK and ABP News available through both satellite and cable platforms.
News Corp Star US LLC is a wholly owned subsidiary of News Corporation.
Website: http://www.startv.com/usa.