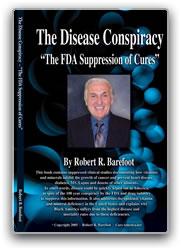 (PRWEB) September 20, 2012
Coral Calcium Shop is a leader in premium high molecular weight hyaluronic acid, and is offering a line of personal care products made with premium hyaluronic acid. Coral Calcium Shop has recently added several new products in this personal care line as part of a new section of their website, which is dedicated to the many benefits of hyaluronic acid products.
Hyaluronic acid has been rated as one of the top supplements in joint and skin care by experts in the natural products industry. Also known as hyaluronan or hyaluronate, it supports healthy joints and has numerous skin, hair, nail, and eye moisturizing benefits. The product line featured on the new section of the Coral Calcium Shop website includes liquid oral supplements, lozenge supplements, and topical skin care products under the well known names.
Hyaluronic acid products can increase hydration in the body, promote joint health, and supports healthy young-looking skin. With the many cosmetic and health benefits offered by hyaluronic acid, it seemed obvious to the staff at Coral Calcium Shop that their products should be featured on a special section of the website. One product featured on this new section even promote eye health and functionality, and increases eye performance that may have been decreased overtime by aging or by harmful environments.
Coral Calcium Shop is dedicated to providing the best supplements to help the lives of their customers. With the introduction of the hyaluronic acid section of their website, they hope to continue their mission to helping people with their natural health needs. For more information on hyaluronic acid, Coral Calcium Shop, or their products, visit http://www.coralcalciumshop.com/ or call them today at 800-510-4074.