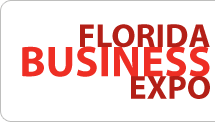 It's only natural that we would seek to build relationships with Florida business owners
Orlando, Florida (PRWEB) September 19, 2012
Conzortia Business Funding, Inc., a leader in the crowdfunding industry, is an official sponsor of the Florida Business Expo on September 20, 2012 at the Rosen Center Hotel & Conference Resort in Orlando.
This half-day event is dedicated to improving your business. Engage with other Florida business professionals and exhibitors and learn from an outstanding lineup of speakers sure to prepare you with new strategies for growing your business.
For businesses large and small, the 2012 Florida Business Expo is a must-attend networking event. The keynote speaker is Malik Ali, Founder, Florida Minority Supplier Diversity Corporation (FMSDC).
FMSDC has been in existence since 1984. They work with all aspects of minority business development. FMSDC has been the leader in Florida in minority business development; responsible for starting MBE programs at the City of Orlando, Orange County, the Orange County School Board and the State of Florida. They are also responsible for the creation of the Florida Black Business Investment Fund, a $10,000,000 loan fund. They have an existing membership of 188 major corporations, government agencies, financial institutions and representatives of organizations that conduct substantial purchasing or are involved with economic activity within the regional economy.
Additionally, Robert Dobyns, Conzortia's CEO, will be on hand to discuss crowdfunding with attendees who are seeking to learn more about raising capital for their projects and businesses via crowdfunding.
"Business owners worldwide are successfully using crowdfunding in order to fuel their project development and growth," Dobyns said. "It's only natural that we would seek to build relationships with Florida business owners by exhibiting at this event. Conzortia is dedicated to Floridians' business success in the crowd funding arena."
To register to attend Florida Business Expo, visit http://www.FloridaBusinessExpo.com
To learn more about crowdfunding for Florida businesses visit http://www.FloridaCrowdfunding.com