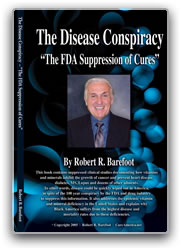 Coral Calcium is a powerhouse of nutrients, a natural mineral vitamin supplement with huge potential.
(PRWEB) September 23, 2012
A recent study leads Coral Calcium Shop to highlight their products that feature Vitamin C as an ingredient. According to Natural News, a new clinical study on Vitamin C therapy for cancer patients revealed the powerful affects of Vitamin C to those suffering. In over 76% of the cases studied in the clinical trial, inflammation markers were reduced. Furthermore, Vitamin C seemed to decrease the growth rate of harmful cancer-related tumors.
With Vitamin C as an essential vitamin featured in their coral calcium supplements, Coral Calcium Shop believed now more than ever is an important time for consumers to give their products a try. With the benefits of Vitamin C exceeding what many ever expected through the results of the clinical study, Coral Calcium Shop wants everyone to be at their healthiest through the many features of their powerful supplements.
Beyond the benefits of Vitamin C in their supplements, Robert Barefoot's Coral Calcium Shop features Coral Supreme, a high quality mineral and vitamin supplement that provides the essential elements necessary for optimal health. Robert Barefoot's products are designed, developed and formulated with his expert knowledge. Only the authentic products on Coral Calcium Shop contain the mineral Cesium to assist in the alkalizing of the body fluids and the absorption of oxygen in the blood.
The Coral Supreme product on Coral Calcium Shop features 117% of the daily value for Vitamin C. Coral Calcium provides many health benefits, and is considered a powerhouse of nutrients by the staff at Coral Calcium Shop. For more information on the health benefits of Vitamin C, coral calcium, or Coral Calcium Shop, visit http://www.coralcalciumshop.com or call 800-510-4074.