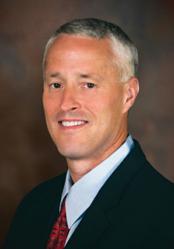 Atlanta, Georgia (PRWEB) September 24, 2012
Forge Consulting LLC is proud to announce that Kent Davis, tax and financial analyst for Forge, has earned the Certified Medicare Secondary Payer (CMSP) Certification. The CMSP, a designation offered by the Louisiana Association of Self Insured Employers (LASIE) is a new credential in the insurance industry.
The CMSP certification is designed to identify those professionals who work within the workers' compensation and liability insurance industry and have demonstrated superior knowledge and skills in the field of Medicare Secondary Payer Compliance.
To earn this designation, candidates must successfully complete a 36-hour course, which includes an exam and case study. Maintaining the CMSP certification requires that the the practitioner take 24 hours of continuing education every two years in the Medicare Secondary Payer Compliance field. Visit http://www.cmspprogram.org to learn more about the CMSP Certification Program.
Forge Consulting LLC has years of experience with handling complex settlement issues, including compliance with the Medicare Secondary Payer Act, and this new credential for Mr. Davis complements the breadth of expertise within Forge.
About Forge Consulting:
Founded in 2003, Forge Consulting LLC serves plaintiffs and their attorneys with a full suite of services and products. The consultants at Forge provide a thorough analysis of settlement options on every case, identifying the client's best interests and providing multiple options in easy to understand terms. Forge helps clients plan for the complicated issues associated with government benefits preservation, asset protection, estate planning, debt planning, housing, healthcare, and more. Visit http://www.forgeconsulting.com to learn more about Forge.