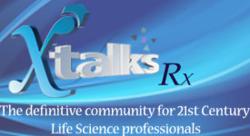 Toronto, Canada (PRWEB) September 25, 2012
Xtalks presents a live webinar on October 4, 2012 at 12:00pm EDT on Innovative Solutions Designed to Improve Operational Capacity, Efficiency, and Effectiveness in Clinical Monitoring. Join our speaker panel from PharmaNet/i3, Brett Barber, Sr. Director, Clinical Solutions, Nicole Baker, Director, Strategic Resourcing, and Lisa Rhiner, Clinical Study Lead, as they provide a valuable methodology to build efficiencies in these critical components of study conduct to address economic and quality issues with study start up, design the most efficient standardized workflow for our CRAs, and establish a dedicated, centralized data review process to drive efficiency and quality. Each of these innovative solutions is designed to optimize resource utilization, better manage demand and capacity, and ultimately provide high quality study deliverables within time and cost constraints. Register for the webinar at http://xtks.in/xto-517
Today, sponsors place great value on methods for reducing cycle times and providing greater efficiency in monitoring. Likewise, greater regulatory emphasis on product safety and efficacy has led to a greater need to establish standardized and centralized processes that incorporate expedited data review.
Standard centralized processes enhance consistency, quality, and speed and optimize resource utilization during study start-up activities, clinical monitoring visits and data review. Our speakers will discuss innovative solutions designed to optimize resource utilization, better manage demand and capacity, and ultimately provide high quality study deliverables within time and cost constraints.
Learning objectives for the webinar include how to apply innovative approaches to resourcing, study start up, and data review through standardized and centralized practices, describe how a standardized monitoring process can reduce cycle times and impact monitoring efficiency, and evaluate the use of metrics to ensure project delivery, patient safety and bolster organizational performance.
For more information or to register go to http://xtks.in/xto-517p